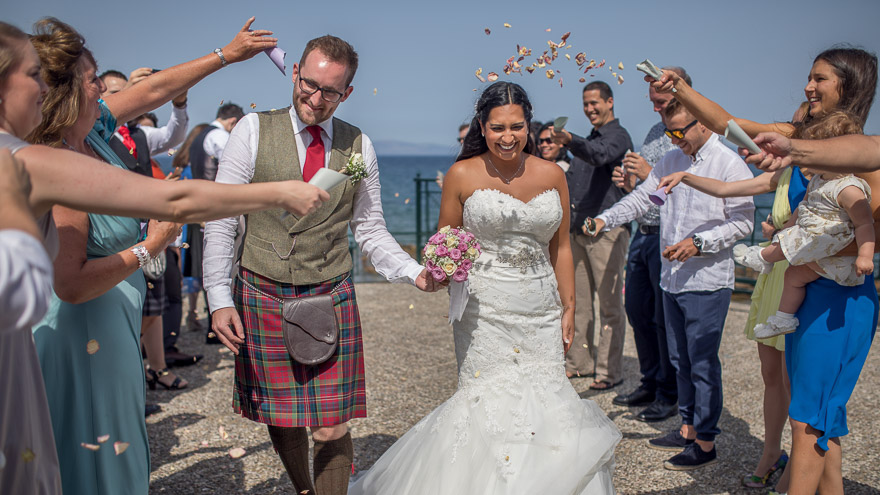 14 Aug

The Cost of a Wedding in Malta

Malta, a group of three small islands in the heart of the Mediterranean is a sea and sun destination that boasts over 300 days of sunshine annually. With its crystal-clear waters and breathtaking vistas, Malta is a veritable playground for water sports enthusiasts, swimmers, snorkelers, bikers and rock climbers alike. This idyllic archipelago lies at the heart of the Mediterranean, between the African coast and Sicily, comprising the islands of Malta, Gozo, and Comino. Malta, the largest island is the cultural and commercial center, while its sister island, Gozo is more rural, where agriculture and tourism is more characteristic.
With a history spanning over 7,000 years, Malta is home to an array of awe-inspiring sights that dot the countryside. From Megalithic temples that predate the pyramids of Egypt, to Roman catacombs, medieval towns, wayside chapels, and the architectural legacy of the Knights of St. John, Malta is a treasure trove of cultural riches. Since gaining independence in 1964 from the United Kingdom, English has become the second official language of Malta, effectively eliminating any language barriers for visitors.
Spring and autumn are the perfect seasons for a romantic wedding in Malta, as temperatures are mild and pleasant. Even during winter, Malta remains a prime destination for a wedding, with its sunny and warm weather offering an ideal setting for an unforgettable celebration.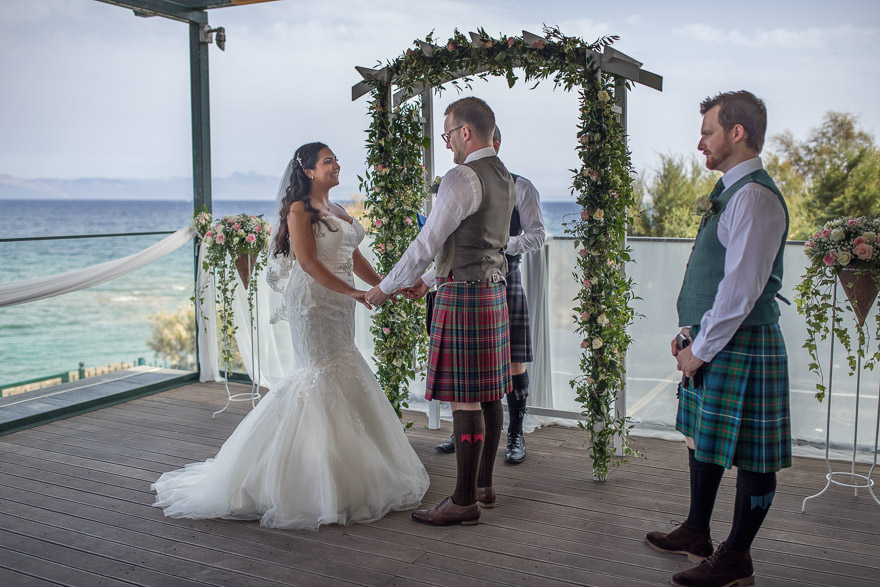 Photo: Weigert Images
The cost of a wedding in Malta is much lower than in the United States or Western European countries, particularly for weekday weddings when flights are more affordable. For two, the cost of a wedding in Malta is between 1,500 and 3,000 euros, while weddings for larger groups range from 6,000-8,000 euros for 20 people to over 18,000 euros for 80-100 guests. While wedding planners are available to help you organize your big day, you can also opt to handpick your vendors for a more personalized touch.
Couples can choose from civil and religious ceremonies, both of which are legally binding and available to non-residents. The procedure is quite simple and will involve providing documentation such as birth certificates and letters from the couples' diocese in the country of origin. The wedding ceremony is performed in English, which makes Malta even more attractive to destination weddings. Being mostly Roman Catholic, the islands have around 360 beautiful churches, making Malta and Gozo the dream location for those planning a religious wedding. The charming countryside chapels are ideal for those who want more privacy and seclusion. Legal fees for the civil ceremony are approximately 60 euros, while couples opting for a church wedding should keep in mind curia administration fees of around 150 euros.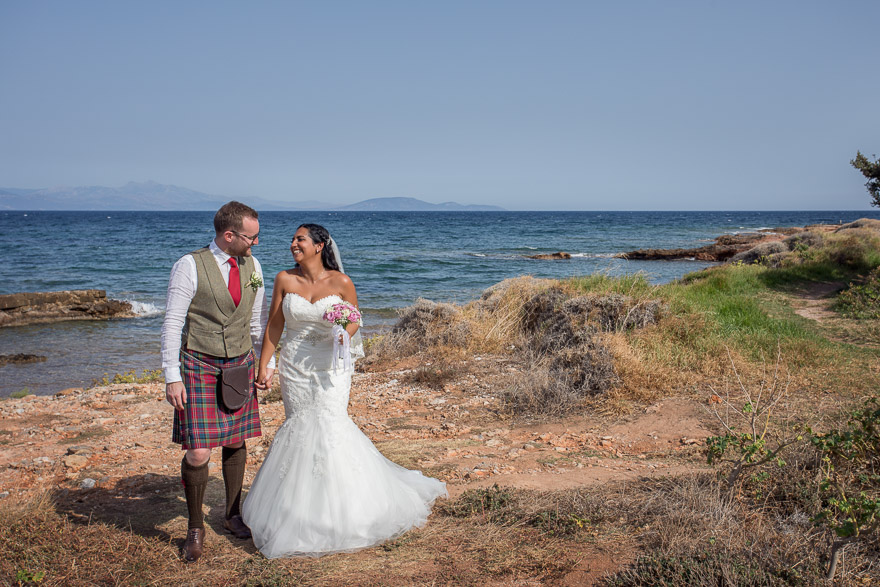 Photo: Weigert Images
Couples seeking the perfect venue will be spoiled for choice on Malta and Gozo, with options ranging from enchanting garden gazebo ceremonies to romantic outdoor beach weddings. Venues include grand baroque palaces with stunning gardens and beautiful farmhouses in the Gozitan countryside.
The lion's share of a wedding budget is often allocated to the venue, which typically amounts to 40-60% of the total cost. This encompasses the rental fee and the wedding menu. While some venues don't charge a rental fee, the average cost hovers around 2,500 euros and can climb as high as 5,000 euros in some cases. Typically, food and beverages for the entire day range from 80-90 euros per person to 120 euros per person.
In Malta, wedding dress rentals range from 600 to 2,500 euros. However, if you wish to keep the dress, expect to shell out anywhere from 1,500-6,000 euros. Groom suits, on the other hand, start at 300 euros, with the overall cost for the suit, shirt, tie, shoes, socks, and cufflinks averaging between 500 and 900 euros.
For full-day wedding photography and videography in Malta, individual prices begin at 1,000 euros, with the average rate falling between 1,400-1,600 euros. However, modern wedding cinematography may run as high as 1,500-3,000 euros. Naturally, coverage only for the ceremony and portrait session is more affordable, and the price is also influenced by add-ons such as engagement sessions and albums. Weigert Images offers both wedding photography and cinematography services in Malta, please feel free to contact us.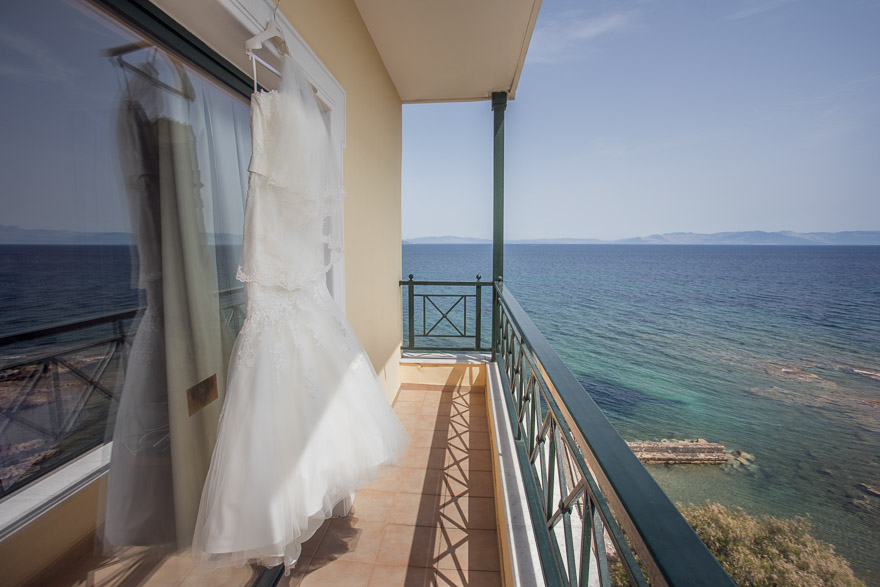 Photo: Weigert Images
Wedding decoration, flower arrangements including the church, bridal bouquet and the wedding car cost between 450-1,500 euros, depending on the seasonal flowers chosen.
For those who prefer live music, a band or orchestra can be hired for 1,200-2,000 euros, whereas a professional DJ costs between 350-600 euros. Additional expenses may arise for church singers and an organist, which may cost around 100-150 euros.
Hairdressing, including trials, can cost an average of 200-300 euros, while makeup may add another 100-200 euros to the total cost.
Wedding invitations typically range from 2-6 euros per piece in Malta, with wedding favors starting from 2 euros. The option to create them yourself is available to save some money.
Honeymoons are often enjoyed immediately after the wedding, and Malta is a popular destination for newlyweds. If they choose to fly to another country, the cost varies according to the destination, but it usually doesn't exceed 3,000 euros for two people.
Would you like more info on our wedding photography and wedding film services in Malta? Please, feel free to contact us.