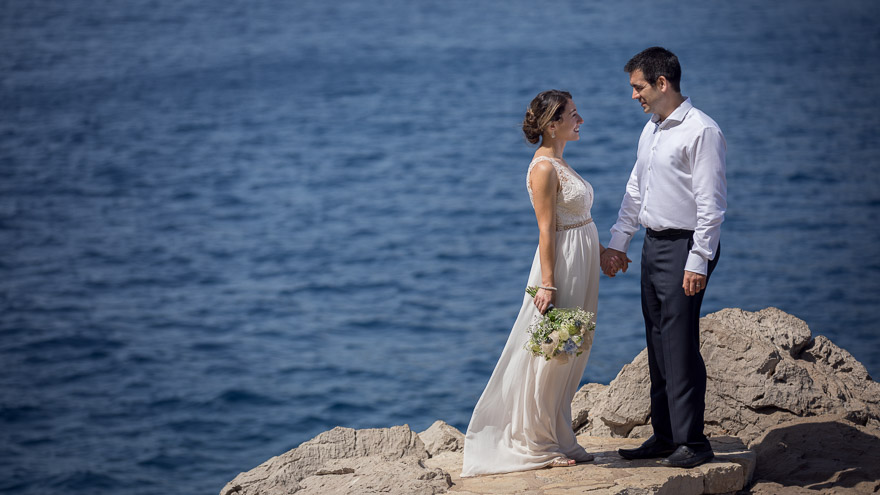 15 Jan

The Cost of a Wedding in Portugal

Portugal is not only the land of sunshine, azure blue sea and piri-piri chicken, but also a must-have destination for any traveler with a passion for great food and marvelous weather while exploring one of Europe's most remarkable capitals. With over 3,000 hours of sunshine per year, it's no wonder that it's a premier destination for those seeking a stunning locale for their destination wedding.
Portugal boasts a plethora of exquisite locales that are perfect for international weddings. The Estoril-Cascais region of the Lisbon Coast is the ideal pick for those seeking a cosmopolitan atmosphere, brimming with rich history. For those who prefer an active lifestyle complete with beach and golf, the Algarve is the perfect choice. With beautiful Catholic churches, scenic beaches, sea view terraces, private villas, cliffs, and marquees with stunning gardens throughout the province, you are guaranteed to find an idyllic spot to hold your ceremony or reception. The Sintra region, with its historical grandeur and vintage flair, is a popular favorite with venues such as Moorish Castle and The Quinta.
With their mild temperatures and affordable travel options, the months of April, May, and June offer the perfect conditions for a romantic beach wedding in Portugal. Avoiding the peak tourist season means you'll have the opportunity to enjoy the stunning coastal locations without having to fight through crowds, while still being able to take advantage of the best spots available. The summer holidays run from July to September, with bigger local crowds, more tourists and higher prices, these are the hottest months, as well. For those who seek better pricing and comfortable temperatures, October is a marvelous month for weddings. November is also a great option, as it brings back a bit of the summer, yet remains an opportune time for weddings.
Photo: Weigert Images
Planning a wedding for 100 people in Portugal or Lisbon can cost between 16,000 euros and 26,000 euros, which is relatively affordable compared to prices in other parts of Europe and the Americas.
Expats can only marry in Portugal, but there is no legal residency requirement, although the bride or groom must have lived in Portugal for at least 30 days. Valid passports, birth certificates, and a non-impediment certificate are required by Portuguese authorities.
Civil ceremonies are held at the Civil Registry Office and a translator may be necessary for non-Portuguese speakers.
Religious ceremonies in Portugal, including those held in Roman Catholic Churches, are recognized as legal. However, couples looking to have a wedding in a Catholic Church must provide baptismal records, and the ceremony must take place within three months of approval.
The cost of settling all the necessary paperwork ranges from 150 euros to 350 euros, and every document must be in Portuguese.
Many priests speak English and can conduct the ceremony, but Catholic ceremonies can only take place inside a church. For those planning a destination wedding in Portugal, it is also possible to get legally married at home and have a symbolic ceremony or blessing in Portugal. The cost of a wedding celebrant in Lisbon and Portugal is approximately 500 euros, with an additional 600 euros for the ceremony setup.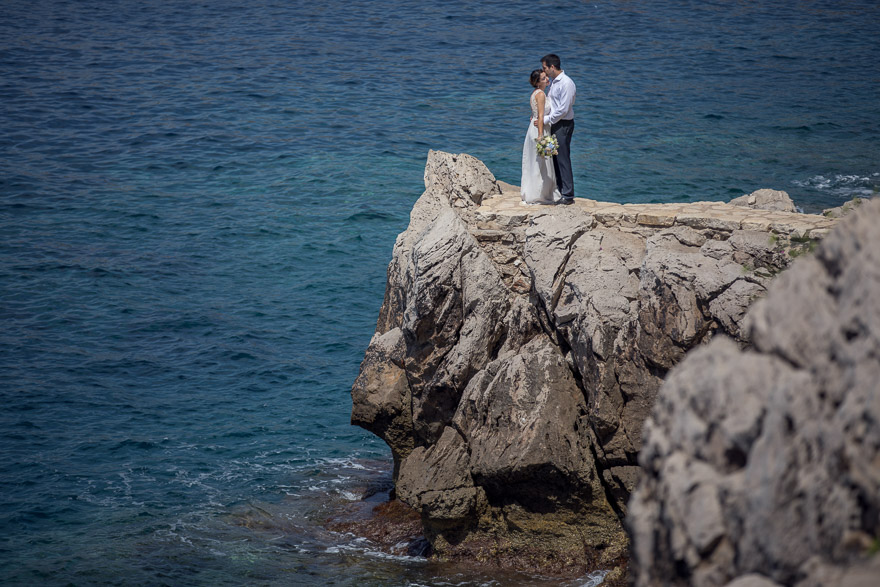 Photo: Weigert Images
The rental fee for the venue often accounts for the largest portion of the wedding budget. While some venues offer a fixed rate, others may charge per guest. For top-rated venues along the Lisbon Coast, fees range from 40 to 50 euros per person, with a minimum charge to secure the space.
In terms of catering, a quality service that includes a cocktail hour reception, a four-course meal, and free-flowing drinks throughout the event, including an open bar, can average around 150 euros per guest, with costs ranging from 60 to 180 euros. It's common for wedding menus in Portugal to feature unlimited wine, and some venues also offer an open bar for a set period. The average spending for a buffet-style meal (copo-d'água) and venue rental for a wedding budget between 10,000 and 15,000 euros is not unusual. On average, wedding cakes in Portugal cost around 400 euros, though some venues may offer a flat price for catering and venue rental that may include the cost of the cake.
Floral arrangements and wedding decorations, such as table centerpieces and candles, typically start at 250-500 euros in Portugal, but can run as high as 3,500 euros depending on the size and complexity of the design. Choosing seasonal flowers can be a more cost-effective option, as they are typically less expensive than flowers that are out of season.
Bridesmaid bouquets cost an additional 60 euros per piece, while a bridal bouquet averages around 120 euros.
When it comes to the wedding dress, prices typically range from 1,000 to 3,000 euros, with additional expenses for accessories like bridal shoes, watches, hair accessories, and lingerie, which can add up to 600-800 euros. Opting to rent a wedding dress is a cost-saving option. For the groom's attire, costs are generally lower, ranging from 500 to 1,200 euros.
Professional hair and makeup services for the bride in Portugal start at 250 euros and can go up to 600 euros, depending on the intricacy of the desired hairstyle.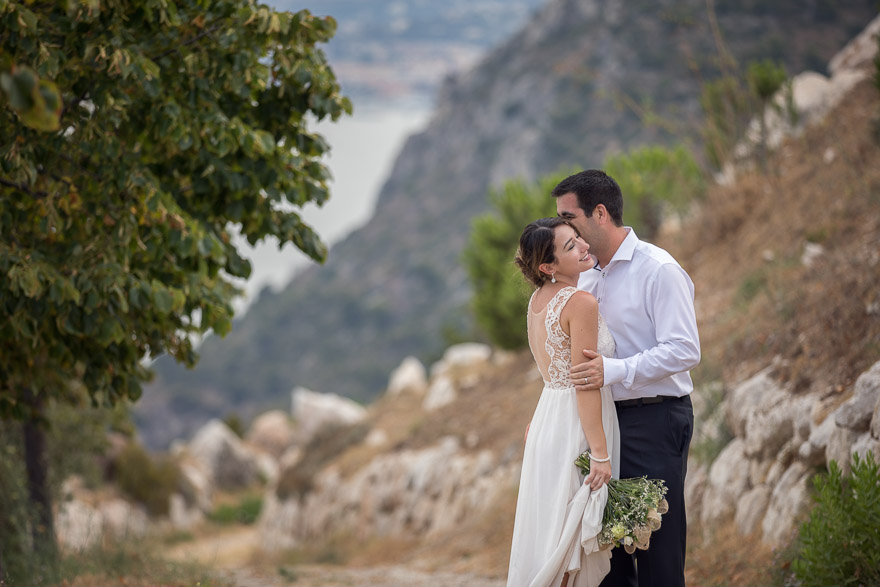 Photo: Weigert Images
Quality wedding photography prices for the entire day in Portugal typically start at 1,500 euros and can go as high as 2,500 euros. Weigert Images also provides wedding photography services in Lisbon and Portugal at highly competitive rates, please feel free to contact us. Wedding films are typically priced similarly to wedding photography, with higher rates applying for two cinematographers. For more information on Weigert Images' wedding cinematography services in Portugal, please contact us.
In Portugal, hiring a DJ with professional equipment, including speakers, microphones, disco lights, and sound system, can cost up to 1,200 euros, with prices starting from 600 euros for evening-only work. Live bands or orchestras typically come at a slightly higher cost. Dance classes can be an additional expense, averaging around 350 euros.
Engagement rings typically range from 800 to 1,500 euros, while wedding rings generally cost between 400 and 700 euros in Portugal.
Souvenirs and invitation letters can cost between 250 to 700 euros, but choosing a DIY option can result in significant savings. Invitation letters generally cost around 3-5 euros per piece.
Renting an old-timer wedding car costs around 350 euros per day, and an additional 500 euros for a driver. In some cases, guest transportation can cost an additional 300 to 400 euros.
While honeymoon expenses to a faraway exotic location can easily reach 2,500 to 3,500 euros, staying in Portugal and enjoying the sun in this beautiful country can be an excellent alternative.
Would you like more info on our wedding photography and wedding film services in Portugal? Please, feel free to contact us.