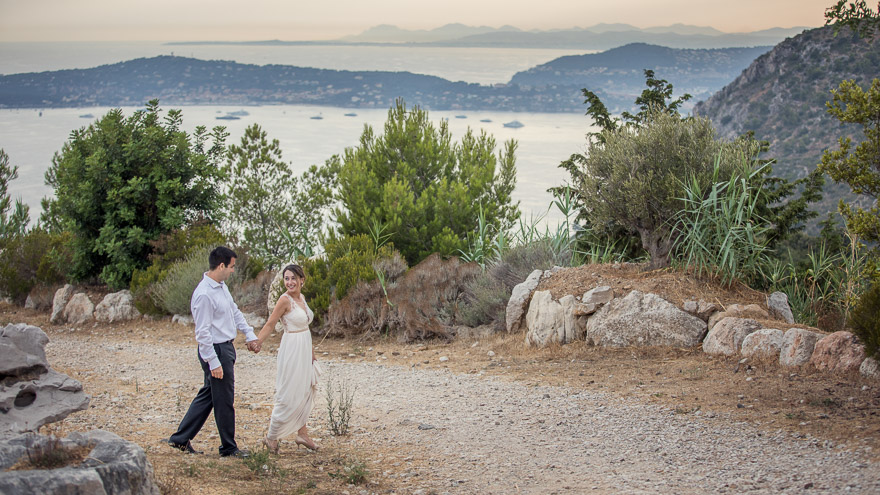 24 Jul

The Cost of a Wedding in Spain

Spain is a dream come true for destination weddings, as the country offers much more diversity than one might expect. While Barcelona on the coast of the Balearic Sea and Madrid are world-class cities at the forefront of art, nightlife and gastronomy, the Spanish countryside offers a multitude of romantic settings, such as traditional Spanish villages with cobbled streets, historic palaces, towering castles, boutique hotels, and vineyards. In the verdant hills of Galicia and Asturias, located along the northern coast, one can revel in seafood heaven. Journeying south, one finds Andalusian cities, such as Granada and Sevilla, whose orange-tree-lined streets bask in the warmth of an average of 125 cloudless days annually. And let us not forget the Canary Islands, an archipelago that boasts one of the best climates in the world.
It is no surprise that the number of international weddings hosted in Spain is steadily increasing. On average, a wedding in Spain costs 22,000 euros, which is significantly less than what one would spend on comparable services in the United States. In Spain, wedding expenses range from 13,000 euros in the Canary Islands to 33,000 euros in Castilla-La Mancha for 130 guests.
The wedding season in Spain typically runs from May to October, with peaks in June and September. Weddings in autumn and winter are less expensive, and many venues reduce their tariffs between November and April. Additionally, the weather remains pleasant until December. Midweek weddings are 20-40% less expensive than those held on weekends.
Nearly 60% of the wedding budget is dedicated to the dinner and venue, where one might expect to spend 75-200 euros per person. The most expensive wedding venues are located in Madrid, Catalonia, and the Valencian Communities, while the most affordable ones can be found in Asturias, Extremadura, and the Canary Islands. Luxury wedding venues in Barcelona may cost as much as 20,000 euros, whereas villas in the countryside typically cost around 7,000 euros.
Photo: Weigert Images
Spain provides a captivating backdrop for both civil and religious weddings, with a variety of options available to suit any preference. Religious ceremonies, including Roman Catholic, Protestant, Jewish and Muslim, can all be performed in Spain, as can civil marriages. No residency requirement exists for couples seeking to marry in Spain, although obtaining approval for a marriage application can take up to 45 days. Couples can submit their application to the relevant authorities, such as the civil registry, district court or town hall, in the location where the wedding will take place. However, due to the complex and time-consuming paperwork involved, many couples opt to marry civilly in their home country, and then host a symbolic ceremony in Spain to commemorate their union.
Opting for a civil wedding ceremony can provide a cost-effective alternative to a religious ceremony, especially if held at the wedding venue. By choosing a civil ceremony, the cost of a religious ceremony can be avoided altogether. Civil ceremonies held in court are free, but if you choose a town hall, there may be charges depending on the date of the ceremony and the location. Typically, couples can expect to pay between 80 and 250 euros, while a notary may charge around 200 euros. For those seeking a religious ceremony, a donation of approximately 350 euros is recommended.
Capturing the memories of a wedding is paramount, and a good wedding photographer can make all the difference. The cost of hiring a professional wedding photographer in Spain is typically between 1,500 and 2,000 euros, while a regular wedding video can cost around 1,000 euros. For those seeking a more immersive and cinematic experience, wedding cinematography may be the perfect fit. This professional service typically involves two or three filmmakers who work together to create a high-quality wedding film, which can cost between 1,500 and 3,000 euros. At Weigert Images, we offer both wedding photography and cinematography services in Spain, please check our portfolio and feel free to contact us.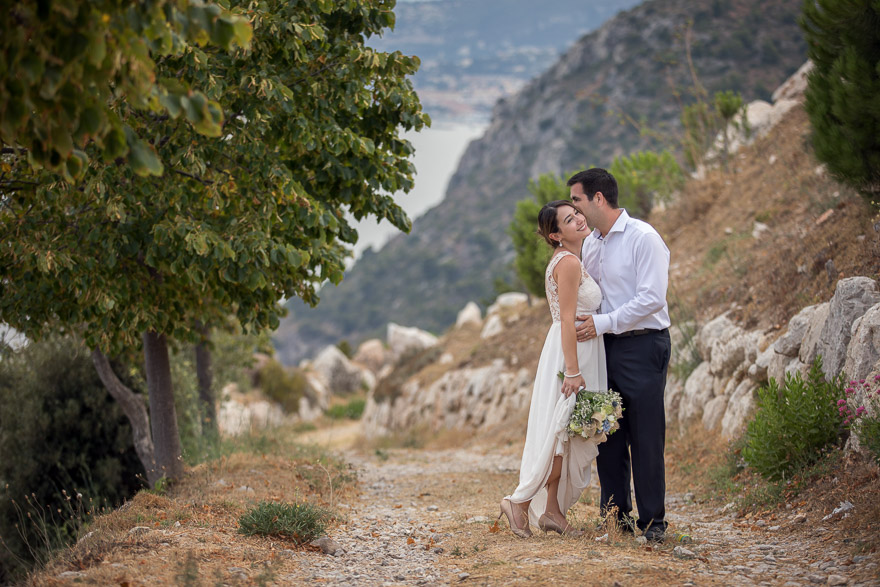 Photo: Weigert Images
The price of a wedding gown in Spain can vary greatly depending on the brand and designer. Brides typically invest between 700 and 2,500 euros, with an average price of 1,750 euros for a prêt-à-porter dress. And let's not forget the additional expenses of a veil, headdress, shoes, jewelry, and lingerie, which can add anywhere from 400 to 800 euros to the final cost. The average investment in wedding jewelry hovers around 600 euros, with rings, earrings, bracelets, and pendants all contributing to the sum.
Grooms, on the other hand, tend to be more frugal when it comes to their attire and accessories. Their average spending on suits and accompanying items is around 1,300 euros, with wedding suits averaging a cost of 900 euros in Spain. However, choosing a designer brand can up the price tag to an average of 1,300 euros.
Hairdressing, makeup and aesthetics are usually around 300-600 euros, including trials. Also keep in mind that a home service can increase your costs compared to regular hairdressing salon prices.
Hair and makeup services typically range from 300 to 600 euros in Spain, including any trial sessions. Bear in mind that home service may cost more than regular salon prices. When it comes to floral arrangements, a medium bridal bouquet in Spain will cost anywhere between 150 and 300 euros. Decorating the ceremony venue and the reception venue can vary in price, with a cost range of 900 to 2,000 euros. Opting for seasonal flowers will keep the cost lower due to their abundance.
For entertainment, the average cost of a DJ in Spain is between 700 and 1,500 euros. Live music for the ceremony can range from 300 to 600 euros. Incorporating the artistry of Flamenco dancers and the lively melodies of a Mariachi band can truly enhance the ambiance of this special day, adding a unique and vibrant touch to the celebration, with orchestras or bands averaging an additional 700 to 1,000 euros in cost. Typically, the cost of hiring an orchestra or band in Spain ranges from 700 to 1,000 euros. However, the investment may be worth it for the added ambiance and liveliness that live music can bring to your wedding celebration.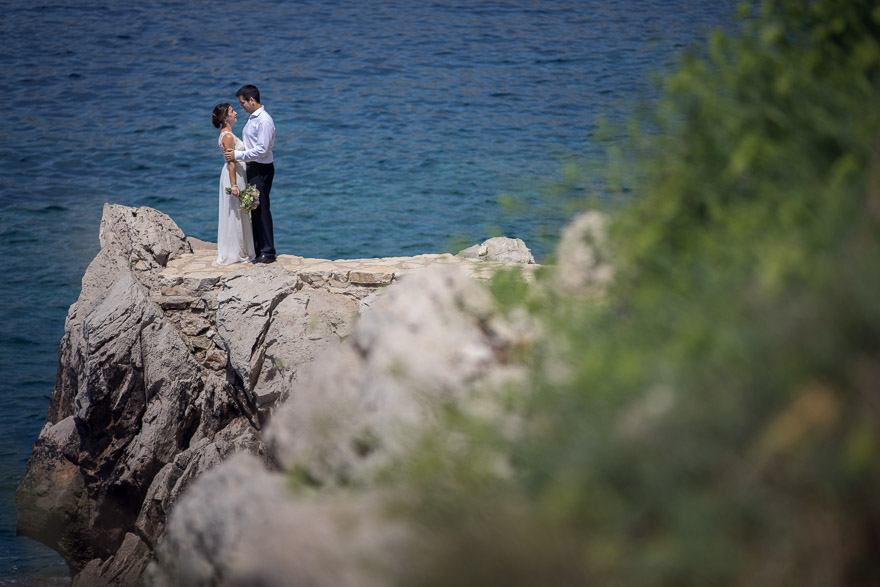 Photo: Weigert Images
The cost of creating stunning wedding stationery, including invitations, menus, and the seating plan, can range between 500 and 700 euros in Spain. Typically, invitations alone cost an average of 300-500 euros. The wedding favors, which are small tokens of appreciation for guests, can also set you back with another 300-500 euros. However, you can reduce costs by creating your own wedding favors, invitations, or centerpieces. Furthermore, handmade items are more special and carry greater sentimental value.
The price of wedding cakes in Spain varies according to style and size. Generally, Spanish wedding cakes are less expensive, with a cost range between 300-900 euros. A fondant iced cake is typically more expensive than a naked cake.
Transportation to the ceremony should also be taken into account. A bus company's prices typically range between 300-600 euros. Many couples are now choosing a vintage or unique vehicle to enter the ceremony. Such options can cost between 300 and 500 euros.
As for honeymoon prices, they may range from 1,500 to 3,500 euros. However, if you have a destination wedding in Spain, you may find yourself in a secluded rural retreat, and need not leave this beautiful country to enjoy your honeymoon.
Would you like more info on our wedding photography and wedding film services in Spain? Please, feel free to contact us.