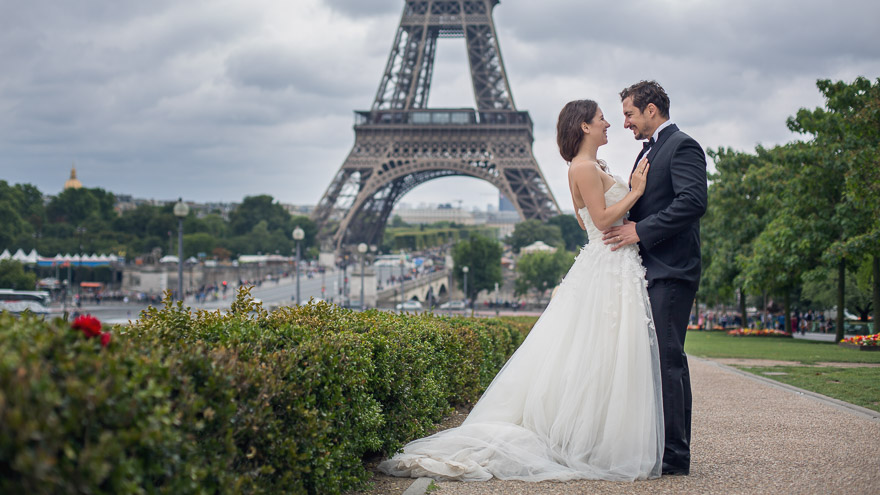 21 Apr

The Cost of a Wedding in France, the Land of Romance

Destination weddings in Europe, particularly in France, are on the rise as a trend. The country's affordability and its reputation for exceptional cuisine and wine, make it a sought-after location for weddings, rivaling the popularity of Italy and Greece. Its beautiful venues, imbued with romantic ambiance make for a truly remarkable value. France's affordability has earned it the same recognition as Italy in the realm of European destination weddings.
France has emerged as a dream destination for many couples, offering stunning landscapes, picturesque villages, lush vineyards, and breathtaking Mediterranean beaches. Paris, known as the romantic capital of the world, offers a unique and elegant experience, distinct from a wedding in the French countryside.
The French Riviera and Provence are particularly popular among international couples. The South of France boasts the best weather, with sunny and warm temperatures during the summer months of April to October, with June, July, and October being the peak seasons.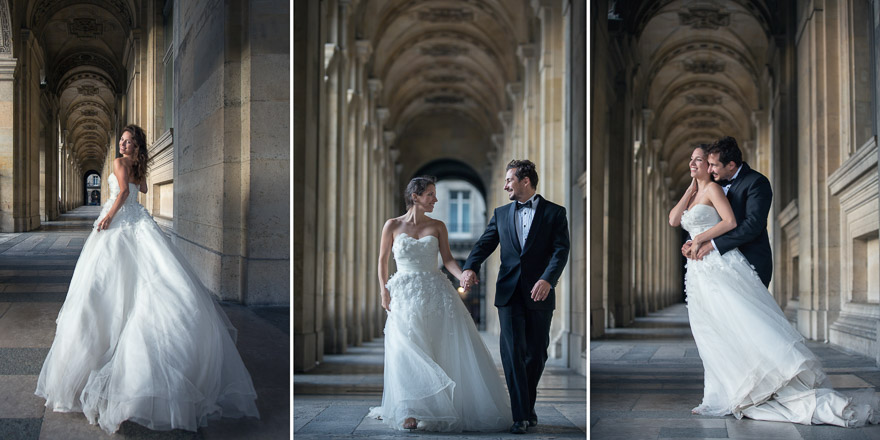 Photo: Weigert Images, you can view the whole series here.
It's important to note that in France, only the civil ceremony is legally recognized and must be performed at the town hall. Civil ceremonies cannot be conducted at outdoor venues. Either the bride or groom must reside in France for at least 40 days prior to the wedding, and if one of them does not speak French, a translator is required. However, if neither are French residents, the civil ceremony can be held in their home country before the wedding in France.
The average cost of a wedding in the US is 29,000 USD, excluding the honeymoon, while eloping in Paris can cost as little as 10,000 to 20,000 USD, inclusive of the ceremony, reception, hotel, meals, and honeymoon. A traditional wedding in France for 100 guests can range from 20,000 to 50,000 euros, as more couples are getting married later in life and have the means to invest in their dream wedding.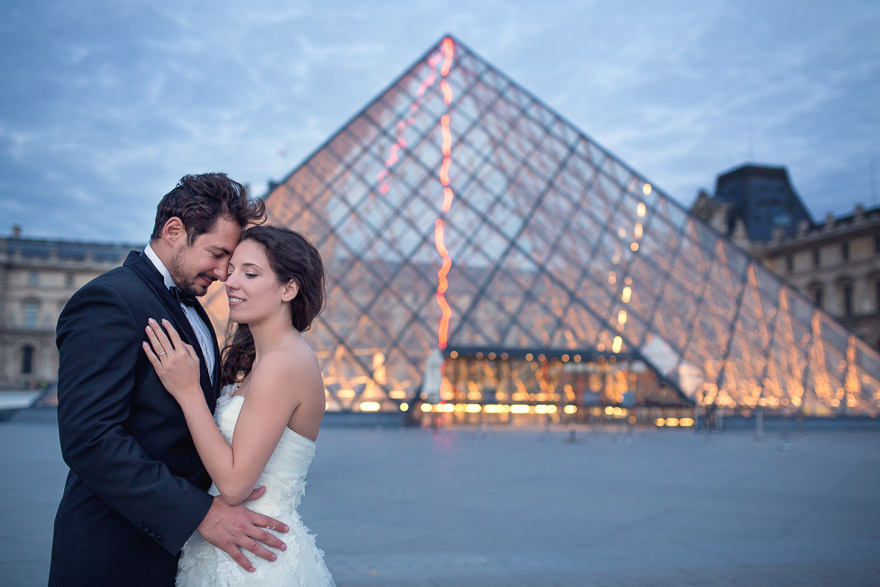 Photo: Weigert Images, you can view the whole series here.
When it comes to the cost of organizing a wedding in Paris or France, the venue or location is one of the most significant expenses. On average, you can expect to spend anywhere from 1,700 to 4,500 euros, depending on the size of the venue and the number of guests. Renting a room with meals included is often an option, but keep in mind that rental fees tend to be higher in cities compared to the countryside. However, you can potentially save some money by choosing to get married on a weekday or during the off-season, such as autumn or winter.
For a more rustic setting, you can expect to pay 2,000-3,000 euros, while a manor or mansion might set you back 3,000-4,000 euros. If you're dreaming of a castle wedding, be prepared to spend anywhere from 3,000 to 12,000 euros. It's worth noting that the cost of the venue and catering typically make up 60% of the total wedding expenses.
When it comes to catering, including both food and drink, you can expect to spend anywhere between 5,000-13,000 euros. The overall cost will depend primarily on the number of guests and the type of catering you choose. Although a buffet service may seem like a more budget-friendly option, it is not always the case as plated service can also be reasonably priced. A wine reception may add an extra 400-1,400 euros to your expenses. The cost of a wedding cake ranges between 300-1,000 euros.
For your bridal attire, the cost of a wedding dress in Paris or France can fluctuate between 900 euros to 8,000 euros. The necessary accessories, such as shoes, veil, and jewelry, may add an additional 200-1,000 euros to your overall budget. If you prefer, you also have the option to rent a dress for 250-700 euros. The wedding rings can cost between 300-1,000 euros. To achieve a perfect look, it is recommended to set aside 250-800 euros for hair styling, make-up, and beauty therapy. The cost of a wedding suit for the groom can vary between 500-1500 euros, and the accessories, including a tie, cufflinks, and shoes, may cost another 200-300 euros. You may also want to add some extra sparkle with jewelry, which can add an additional 350-600 euros to your expenses.
Cap Ferrat French Riviera wedding film by Weigert Images – you can read the story and view the photos here.
When it comes to dressing up your reception space, expect to pay anywhere from 600 to 2,500 euros. Adding the final touches, such as decorating your car and getting a bouquet, could set you back another 80 and 150 euros, respectively.
For the musical entertainment, consider hiring a musician for a more intimate feel at a rate of 350 euros, or bring in a DJ for an electrifying dance floor at a cost of 800 to 2,000 euros. If you're looking to truly make your celebration unforgettable, consider hiring a band at a cost of 1,500 euros or more.
Preserving memories of your special day is a must, and that's why hiring a professional photographer is worth every penny. With rates ranging from 1,000 to 3,000 euros, the quality, length of photography, and whether albums are included are all factors to consider. Don't settle for anything less than the best for your big day, and remember, these memories will last a lifetime.
If you're looking for an alternative way to capture the essence of your wedding, consider hiring a videographer. While wedding video coverage may come at a lower cost of 900 euros, wedding cinema provides a more immersive experience, with rates ranging from 1,500 to 3,500 euros. This is due to the more sophisticated tools, extended editing, and in some cases the need for two cameramen to properly document your special day. Weigert Images also offers wedding photography and  cinematography at great prices in France, please check our portfolio on our main website.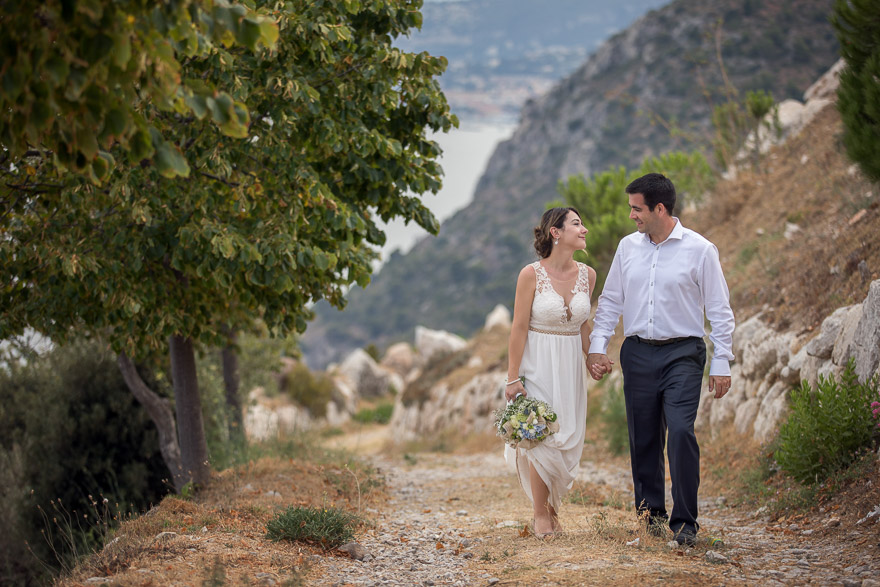 Photo: Weigert Images, you can view the whole series here.
When it comes to your special day, don't overlook the expenses that come with the finishing touches. Invitation cards, envelopes, thank you cards, menu and place cards can add up to a total of 400-600 euros.
In France, only civil marriages are recognized by law, so many couples choose to have two ceremonies. The civil ceremony, including notary fees, typically costs 350-400 euros. Meanwhile, the religious ceremony can cost 200-300 euros and includes a donation to the officiant and decoration of the venue.
While renting a car for your big day may not be necessary, it can add an extra touch of luxury to the occasion. Whether it be a luxurious ride, a vintage car, or a romantic carriage, the cost can range from 250-600 euros depending on the distance and style of your wedding.
Finally, the honeymoon is a once in a lifetime experience that should not be overlooked. Depending on your desired destination and the services included, it can cost anywhere from 1,500-2,000 euros.
Would you like more info on our wedding photography and wedding film services in Paris or France? Please, feel free to contact us.