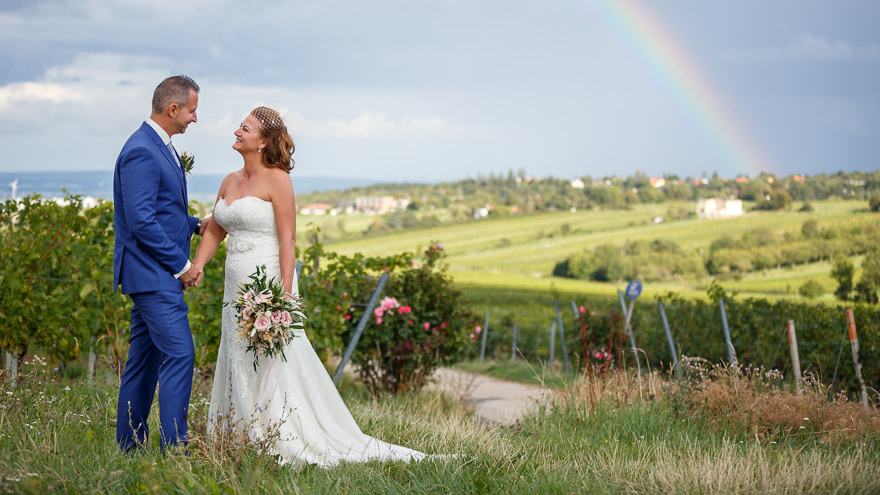 28 Aug

Perchtoldsdorf Wedding Photography | Lower Austria | Kerstin + Markus

Kerstin and Markus live nearby Vienna in Perchtoldsdorf, which is a market town chiefly known for its winemaking. A few years back I'd already photographed the wedding of Kerstin's sister and I was happy to accept a new assignment in the same family.


I started to shoot Kerstin's getting ready moments in the morning in their flat. We hoped that it won't rain and fortunately they could hold their ceremony outdoors in the Hugo Wolf Garden. After the guests congratulated, I also took a few group photos in the courtyard, then we walked back to Restaurant Alexander, where Kerstin and Markus surprised us with a sweet table and they cut the cake. We had an hour for wedding portraits and we chose the slopy vineyards around the town. We were lucky to have dramatic clouds and even a rainbow on the sky. When we got back to Restaurant Alexander, the guest were releasing balloons into the sky, it was a cute moment. Then we entered the dining room, which had a nice vintage decoration. Markus and a few guests gave a short speech and after dinner the newlyweds had their first dance. The music was provided by DJ Christoph Baumert, his team made a really great party for all.