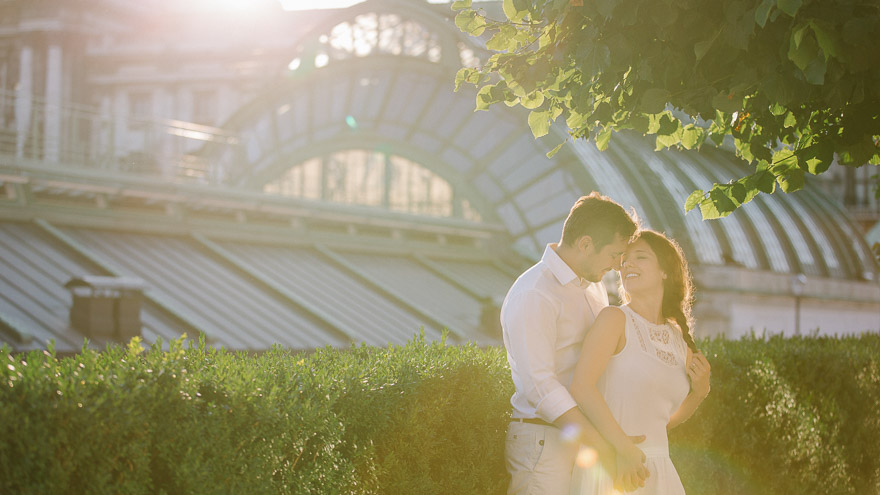 10 Jul

Engagement Session in Vienna, Austria | Kathrin + Jean

It was a hot July day when I first met Kathrin and Jean at the Palmenhaus in the heart of Vienna. They were a really cheerful and nice couple – Kathrin from Austria, Jean from France, now both living in Vienna – who planned their wedding in August.
We didn't have to travel far in Vienna downtown to find interesting locations for their engagement shoot. Just next to the Schmetterlinghaus (Butterfly House) and in the Burggarten (Castle Garden) we had plenty cool areas for our shoot. Later we walked over to the nearby located Schwarzenbergplatz, where we finished our shoot by a huge fountain, Hochstrahlbrunnen. It was a fun shoot and I was looking forward to photograph Kathrin and Jean's wedding.