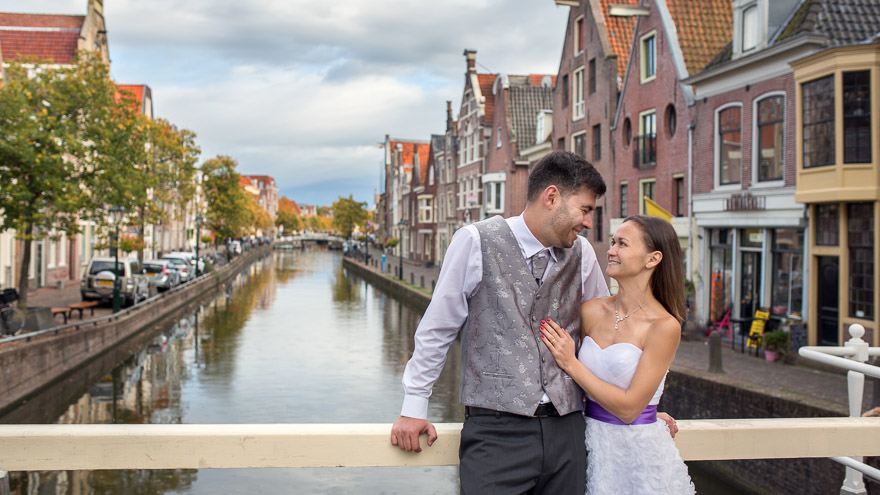 08 Oct

Pre-Wedding Photography in the Netherlands | Anna + Csanad

Anna and Csanad are originally from Hungary, they live currently in the Netherlands as they had job opportunities there. Actually I've known Csanad as a friend for a long time and I gladly created for them a wedding portrait series in the Netherlands. Especially, that Csanad also loves photography and taking pictures in his free time.
Since they live in Uitgeest, in the province of North Holland, we started to take photos in front of a local windmill. Windmills are everywhere in the Netherlands as they are part of the country's historical heritage. Later we traveled to Alkmaar which is well known for its traditional cheese market and it is a popular cultural destination for tourists. The city's old canals and colorful buildings provide a very moody setting for wedding photography, which is very similar to Amsterdam's. We finished the wedding portrait session by the Atlantic Ocean on the shore at Egmond aan Zee, but we also captured a lighthouse on our way to the ocean.