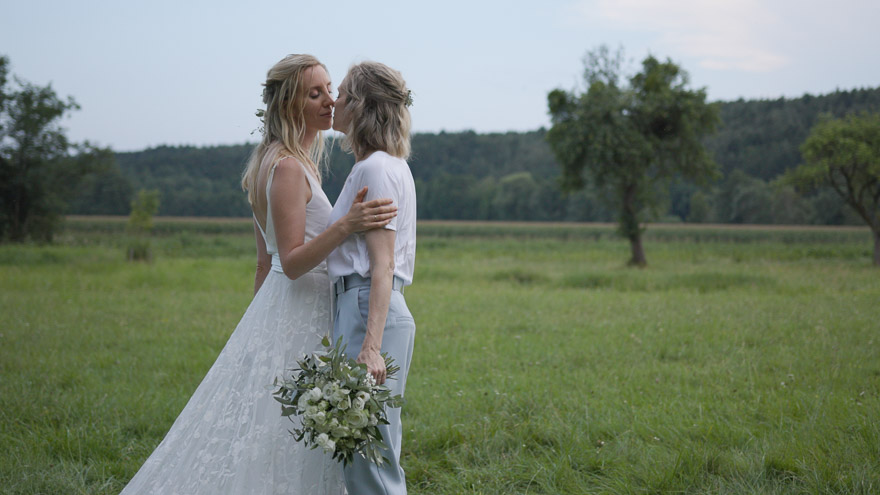 05 Aug

Same-Sex Wedding Film | Unterlungitz, Austria | Amelie + Ines

When Amelie sent me an e-mail to hire me as a wedding filmmaker, I was really surprised, since I hadn't shot a lesbian wedding video before. I was really excited to prepare for the wedding. I found out, that same-sex marriage is legal from 2019 in Austria. Before the law change, queer couples in Austria were able only enter into a registered partnership, which provided them with fewer rights than married partners.
Amelie und Ines chose Maierhofer Mühle, a laidback restaurant close to Unterlungitz and Oberwart to get married. We had a bright hot sunny day with no rain in sight. After all the guest arrived and had a drink, the ceremony took place under a huge tree in the heart of nature. The guests congratulated for the newlyweds, the photographer took some group shots and we had a portrait session in the late afternoon. It was dinner and party time, live music was provided by the band graVity and the dancefloor was busy all night.