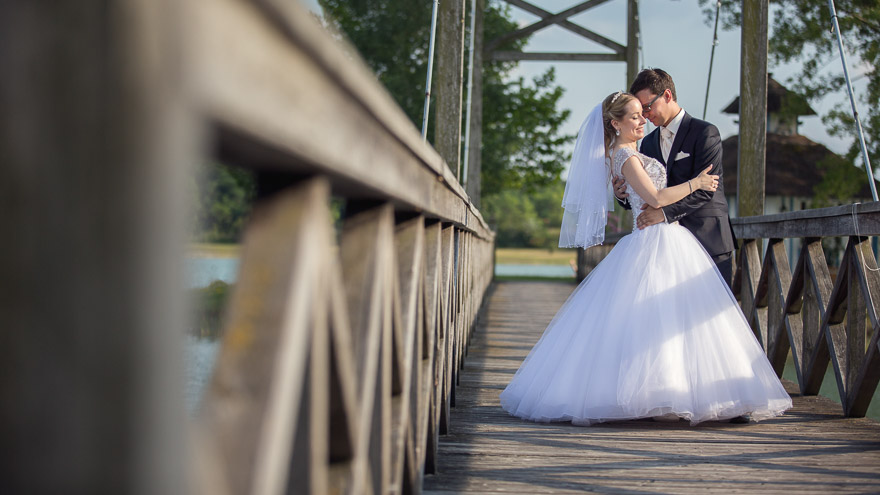 02 Jul

Vila Vita Pannonia Wedding | Pamhagen, Austria | Jeannine + Christopher

Jeannine and Christopher live in Vienna, Austria and they asked me to shoot their wedding in Vila Vita Pannonia, close to the Neusiedler See (Fertő tó). I like shooting weddings close to the Austrian-Hungarian border as Burgenland has the characteristics of both countries. Vila Vita Pannonia is a huge hotel and resort village offering a broad range of facilities for sports and recreation, conferences and events (weddings), fine dining, wellness and families.
After the preparations the religious wedding ceremony took place in a beautiful gazebo chapel, among trees. As Vila Vita Pannonia is spread across a 200 hectares area in a green environment, it was an easy task to capture great wedding portraits of Jeannine and Christopher. Both still in their twenties, they looked a gorgeous couple. After the photo session dinner and dancing ensued. Music was provided by DJ Alex from Vienna, everyone spent the evening in a really good mood.