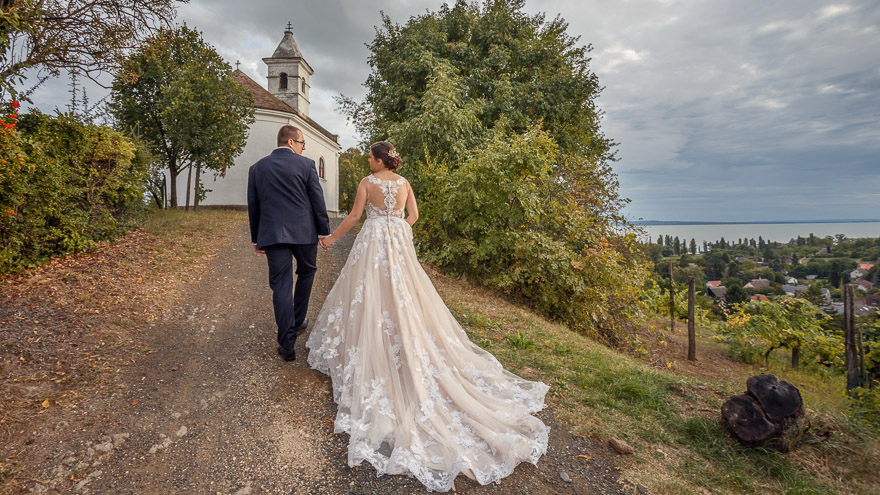 21 Jun

Wedding Photography by the Blue Lake Balaton near Keszthely, Hungary

I love shooting weddings by Lake Balaton in Hungary. Balázs and Kriszta live and work in Budapest, however Balázs has spent every summer in their holiday home by the lake, he had a connection to the landscape.
We did the portrait shooting the day before their wedding, which offered us more creative options. During our creative photo session we visited some scenic locations: first the shore of Balaton with a beautiful vista to Mountain Badacsony, then a vineyard with the Szigliget Castle in the background.  Afterwards we moved to the Trinity chapel of Szigliget, where the view to Lake Balaton and to Badacsony-hill is awesome. We tried to capture the last rays of sunset and we did it at the pier of Szigliget.
The next day I started shooting the bridal preparations in Hotel Zenit, then we drove to the venue of Tölgyes Kúria, which is a cozy mansion built in 1896 with an astonishing view to the slopes of vineyards and Lake Balaton. Fortunately, the weather was great and we could hold the outdoor ceremony in the courtyard. The wedding couple and the guests really enjoyed the evening with a lot of dancing on the terrace.