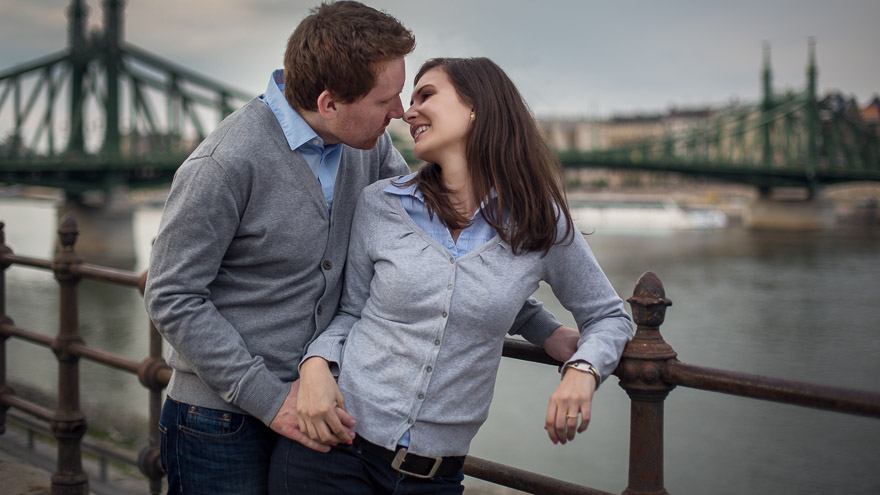 17 Apr

Engagement Session in Budapest – Shooting in a Vibrant European City

Budapest is a beautiful city in the very heart of Central-Europe, 4 million people visit it each year. It's also my favorite city in Hungary to shoot engagement sessions. Budapest is a place where past meets future: it is as modern as any metropolis in the world but we can also find here plentiful old architecture, a lot of moody streets and monuments. Buda and Pest are divided by the Danube River flowing through the middle of the city and the bridges of Budapest offer a magnificent spectacle at night. The Buda Castle, the view from the mountain over the Danube, the innumerable monuments and churches all offer a unique visitor experience for locals and tourists alike. This is the reason why not only Hungarian couples but also more and more engaged couples from abroad travel to Budapest to have their engagement or pre-wedding photo sessions here.

This time I shot the engagement series of Anita and Csaba, a nice Hungarian couple living in Budapest. We started to shoot on the campus of the Budapest University of Technology and Economics where both of them finished there studies. The spring weather was gracious to us offering a lot of sunshine and silky clouds. After we had finished shooting amongst the university buildings, we continued on at the riverbank. By the time we had finished the photo session, it started to drizzle, so we could accomplish the shooting just in time.