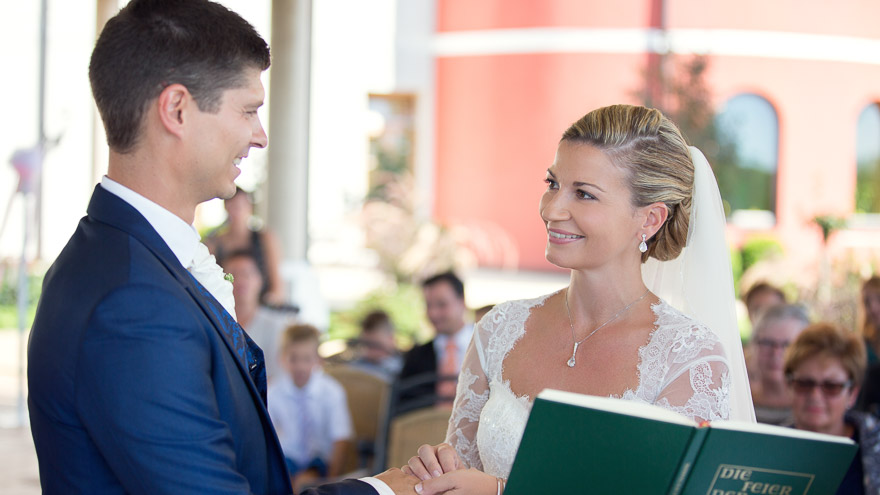 16 Mar

Getting Married in Vienna and Austria – A Guide for Foreigners

If you're a couple dreaming of a fairytale wedding in a picturesque European destination, Austria might be the perfect choice for you. With its stunning Alpine landscapes, charming historic cities, and rich cultural heritage, Austria has become an increasingly popular destination for couples from around the world who want to tie the knot in a romantic and unforgettable setting.
However, if you're a foreigner planning to get married in Austria, there are some legal requirements and procedures that you need to be aware of. While the process of getting married in Austria is generally straightforward, it can be time-consuming and requires some advance planning to ensure that everything goes smoothly.
Civil Marriage: The Basics
In Austria, a civil marriage ceremony is mandatory for a marriage to be legally recognized. This means that even if you plan to have a religious or symbolic wedding ceremony, you still need to have a civil ceremony to make your marriage official in the eyes of the law.
To get married in Austria, you need to fulfill certain legal requirements and provide specific documents. These include:
Proof of citizenship (passport)
Birth certificate
Proof of residence
Certificate of single status (or, if previously married, marriage certificate of previous marriages and proof of their dissolution or death certificate(s) of previous spouse(s))
All of these documents need to be submitted in German, or you need to provide a certified German translation if they are in another language.
In addition to these documents, if you or your partner are Austrian citizens or reside in Austria, you need to apply for your marriage certificate at the local Registry Office (Standesamt). If both parties are from abroad, you need to file your application with the Standesamt for the First District of Vienna.
Once you have all of the necessary documents and have submitted your application, you will need to appear in person before a marriage registrar to declare your intention to get married. You will also need to bring two witnesses with you to the ceremony.
The witnesses must be at least 18 years old, have a valid ID to prove their identity, and be able to understand the language in which the wedding ceremony will be carried out. If they don't speak the language, an official Austrian translator will be required.
During the ceremony, you and your partner will be asked to affirm that you wish to get married, and you will need to declare where your place of residence or abode will be after the wedding.
After the ceremony, you will be issued an international wedding certificate that will be valid in your home country.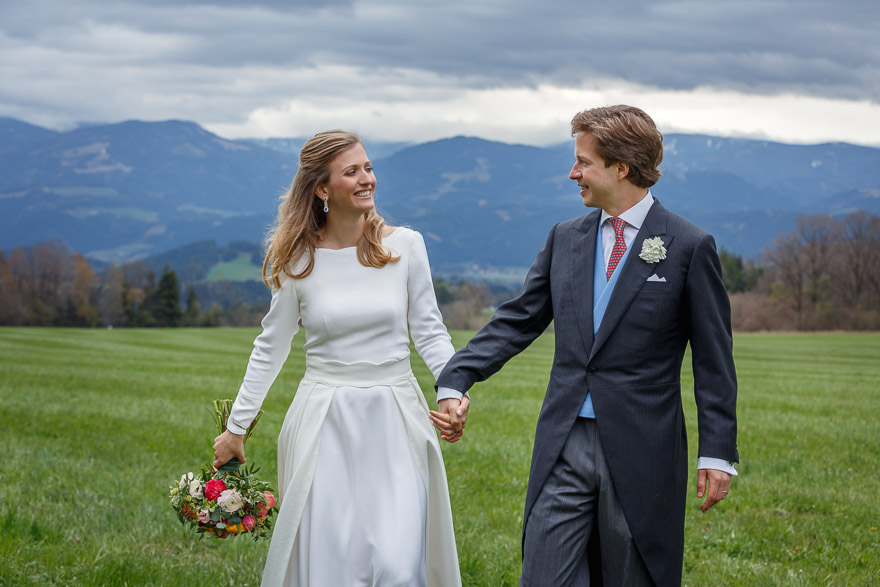 Photo: Weigert Images
Timing and Waiting Periods
It's important to note that the process of getting married in Austria can take some time, particularly if you plan to have your wedding in a larger city. While you can register a date for your civil marriage as early as 6 months before your wedding, you might expect a waiting time of two to six weeks in larger cities.
If you're planning a wedding in a popular location or during peak wedding season, it's a good idea to start the process as early as possible to avoid any delays.
Location and Fees
While civil ceremonies typically take place at the Registry Office, it's also possible to have your ceremony at a location of your choice, such as a castle, palace, or other picturesque venue. Keep in mind, however, that this option may require a higher administration fee. The overall fees for the various procedures and services can reach up to approximately 300 euros.
Conclusion
Getting married in Austria can be a magical and unforgettable experience, but it's important to be aware of the legal requirements and procedures involved. By planning ahead and understanding the process, you can ensure that your special day is everything you've dreamed of and even more. Don't hesitate to reach out to local wedding planners and vendors who can guide you through the process and offer invaluable insights into Austrian wedding traditions and customs.
Would you like more info on our wedding photography and wedding film services in Vienna and Austria? Please, feel free to contact us.