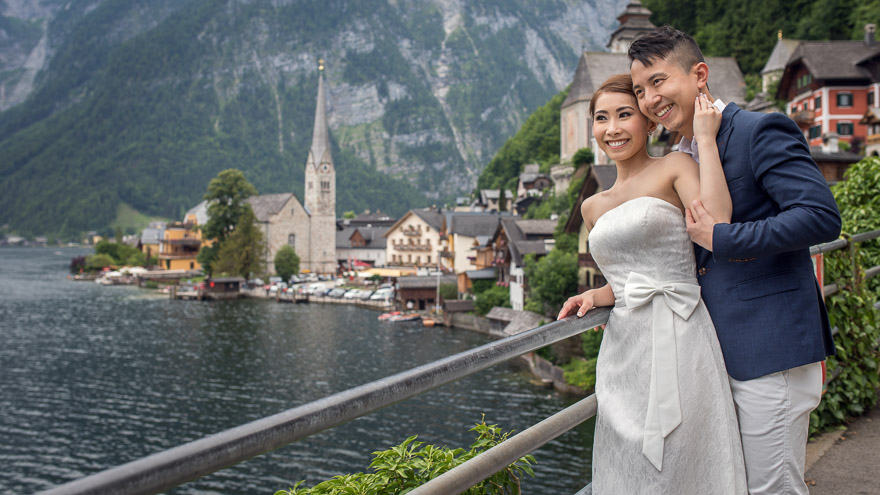 21 Jun

Hallstatt Pre-Wedding Photography | The Alps, Austria | Karina + Kevin

Kevin and Karina traveled from Hong Kong to visit Austria, including Hallstatt, a gem of the Alps in Upper Austria. They arrived from Salzburg by train to see the most famous lake of Austria and have their pre-wedding photographs taken in the Alps, too. Hallstätter See is embraced by tall mountains of the Alps and small cozy villages, Hallstatt is the most famous of them. The renowned region of Salzkammer Gut is part of the world heritage and a most favored destination of international travelers.
We divided our Hallstatt pre-wedding photo shoot into two parts: during the first session Karina had a white wedding attire, while during the second part she wore a red dress. We started our wedding photography session in the streets of Hallstatt in strong daylight, but fortunately we got some clouds soon thereafter. The picturesque view of the town really gave us a good background and fortunately we didn't have too much trouble with the pedestrians. After we had finished the photo shoot in Hallstatt, our subjects switched attire. Please, see part two, where we had a photo shoot in sunset.
If you want to have your wedding photos taken in Austria, please feel free to contact us.