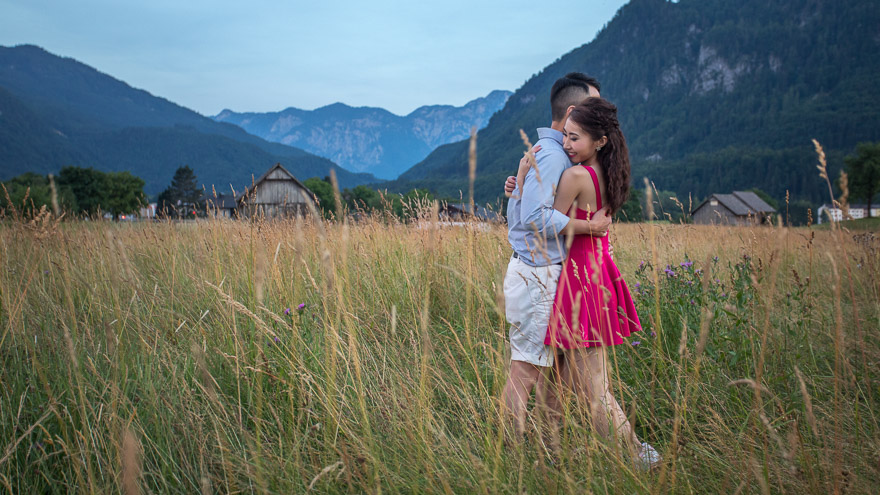 22 Jun

Bad Ischl Engagement Photography | The Alps, Austria | Karina + Kevin

After finishing our pre-wedding photo shoot in Hallstatt (you can view the images here), we planned to catch the sunset at Attersee, the largest lake of Austria, which is 40 kilometers from Hallstatt. Hallstatt is encircled by tall mountains, thus it is impossible to capture the sunset there. As we traveled in our car around Bad Ischl, slightly running out of time, I caught the sight of a beautiful meadow in the sunset, where we stopped and dropped the idea of visiting Attersee. We could see gently rolling hills, tall grass and huge fields sprinkled with beautiful trees, surrounded by the tall mountains of the Alps.
The magenta pink dress of Karina and the light blue shirt of Kevin really harmonized with the green colors of the pastures and the orange color of the sunset. Beautiful light shone upon their faces, illuminating them in a vivid way. I could capture two really happy people at their best moments. We had just one hour, before the sun disappeared on the horizon, but I was able to capture countless great photos.
If you want to have your engagement or wedding photos taken in Austria, please feel free to contact us.