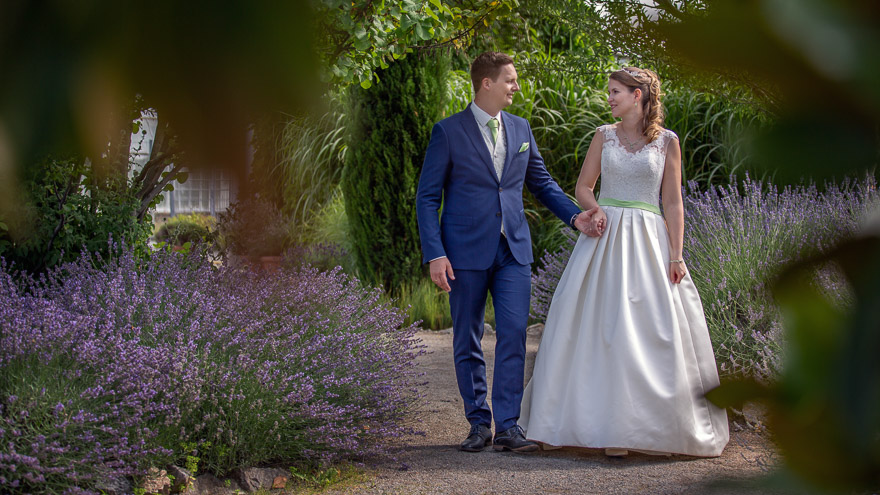 23 Jun

Hirschstetten Botanical Gardens Wedding | Vienna, Austria | Sabrina + Martin

Sabrina and Martin are both locals from Vienna, a nice young couple in their late twenties. I started to shoot their getting ready moments at their family houses, then we headed to the Hirschstetten Botanical Gardens (Blumengärten Hirschstetten), where they had their ceremony organized. The 60,000 square meter park is one of the most popular locations in Vienna for weddings held away from downtown registry offices. The beautiful place proved to be an ideal location for their wedding portraits, as well. The park with its interesting variety of plants and flowers, offers more than a few locations for marriage ceremonies. In Hirschstetten Botanical Gardens you can get married surrounded by a world of wondrous flowers and plants. The classically elegant white Wedding Garden was created especially for outdoor wedding ceremonies.
It almost started to rain before the ceremony. Murky clouds gathered on the sky. Fortunately, the weather cleared up and we could continue on with the family and group photos, then with the portrait session. It was already late afternoon, when we headed to Wake Up Restaurant by the Danube, which offers the best view for Vienna sunsets. Wake_up is an ideal location for surfers, wakeboarders and for those who want to enjoy the magnificent view by the river sipping a drink. I shot my first wedding at Wake Up Restaurant in Vienna four years ago and it didn't disappoint me this time either.
The newlyweds danced a lot during the night, everybody enjoyed the party. This time DJ Alexander from Vienna stood behind the DJ table, the atmosphere was really great.

Weigert Images is available for wedding photography in Vienna and Austria, please feel free to contacts us.