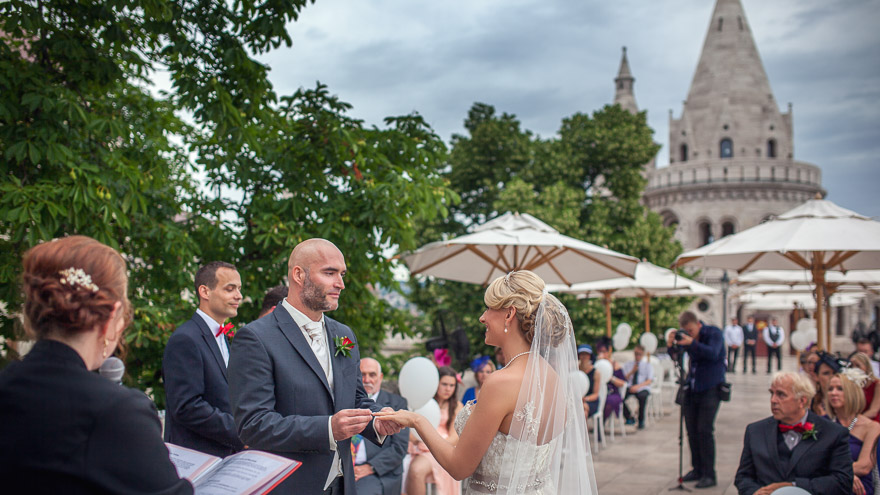 19 Jun

Fisherman's Bastion Wedding | Budapest, Hungary | Tabatha + Janos

I was more than delighted, when I got a request to shoot the wedding of Tabatha and János as theirs was a truly international wedding in a magnificent part, the Castle District of Budapest. Tabatha is originally from the United States teaching in an international school, while Janos is an IT expert guy from Budapest. Of course, their romance started in Hungary, when they met in Budapest…

The getting ready was in the nearby Hilton Budapest, then the wedding ceremony took place on top of the Fisherman's Bastion (Halászbástya) with a magnificent view over Budapest and the Danube. As half of the invitees came from the United States, the wedding party was a really interesting mix of people. After the ceremony there was a dinner in the Halászbástya Restaurant with a lot of dancing and partying, time flew in a really good mood.