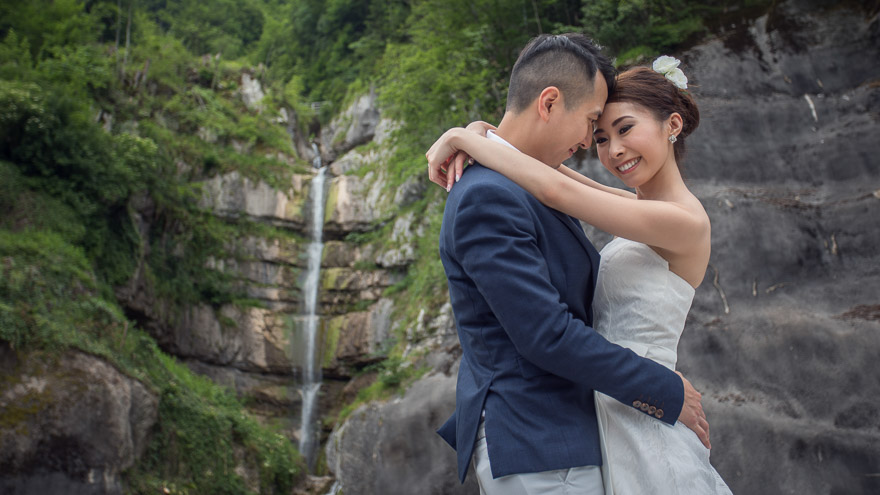 20 Jul

Pre-Wedding Photography in Switzerland

Switzerland is a real gem in the heart of Europe. The Alps with its snow-capped mountains and glaciers, the country's rolling green meadows, lush woodlands and clear turquoise lakes are really popular for tourism, and also for pre-wedding photography. Wedding couples from all over the world, from Australia to Asia travel to Switzerland to have their engagement or pre-wedding photos taken in the country. There are a lot of international weddings in Switzerland, as well, especially in Zürich and Geneva, but Basel, Bern, Lasuenne, Lucerne and Lugano are also popular. The countryside is especially favored for pre-wedding photography as there are plentiful scenic locations in Switzerland. Fortunately, a great Swiss transport system makes it easy to see the best locations in the country.
Just to mention a few ideal locations for pre-wedding photography: Lauterbrunnen, situated in one of the most impressive valleys in the Alps, The Jungfrau Region, Chateau de Chillon, Lake Geneva and surrounding cities or Matterhorn, the most famous peak in Zermatt are all unique and beautiful places.
Weigert Images is available for wedding, engagement and pre-wedding photography in Switzerland, please feel free to contacts us.