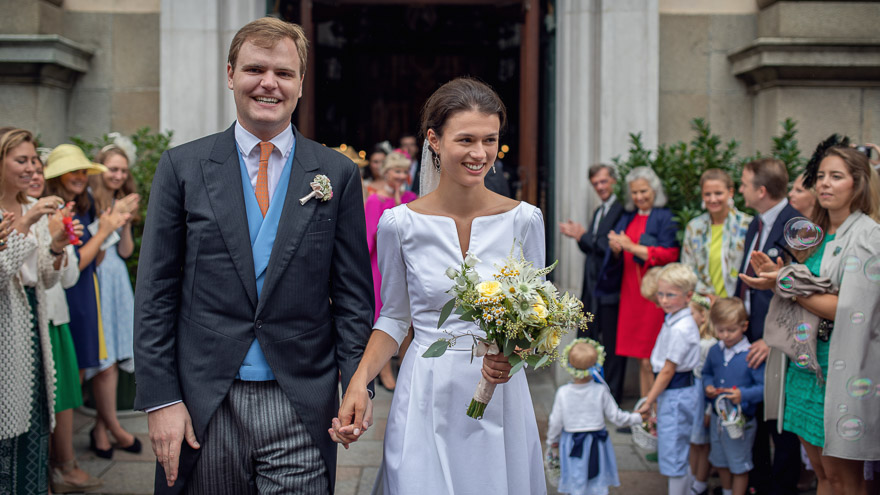 25 Aug

St. Florian Monastery and Schlossmuseum Linz Wedding | Linz, Austria | Paula + Ferenc

In August I had the opportunity to shoot the wedding of Princess Paula and Ferenc in the vicinity of Linz, Upper Austria. Paula is the descendant of the famous Auersperg princely family. Ferenc also has noble forefathers, the Hungarian Bethlen family.
The day before the wedding the family organized a dinner in the Freiseder Inn (Gasthaus Freiseder) in Pöstlingberg, next to Linz. The inn is a renovated wine press house, a really moody wooden building. The ladies had dirndl, the traditional feminine dress worn in Austria and South Tyrol, while the men had Lederhosen, the knee-length trouser made from leather and the traditional Steireranzug, a greyish garment made from loden with green embroidery.
The following day's church ceremony was magnificent. 550 elegantly dressed guests gathered in the impressively huge St. Florian Monastery (Stift Sankt Florian) to celebrate with the young couple. It is the largest monastery of Upper Austria founded by the Augustinians in the early ninth century. The ceremony had the atmosphere of a social event from the nineteenth century. The ladies wore colorful hats, while the gentlemen had elegant cutaway coats. After the church ceremony I took a few portraits and family group photos in the courtyard of the monastery. A reception ensued in the spacious Marble Hall (Marmorsaal), a fine example of Baroque architecture.
The wedding dinner was held in Schlossmuseum Linz, a modern glass-steel building offering a nice panoramic view over Linz. There were quite a few speeches by family members and friends during the dinner. Afterwards the guest flocked to the dancefloor, the music was provided by Partyssimo, a famous music band from Hungary. All in all, this was a very memorable wedding.