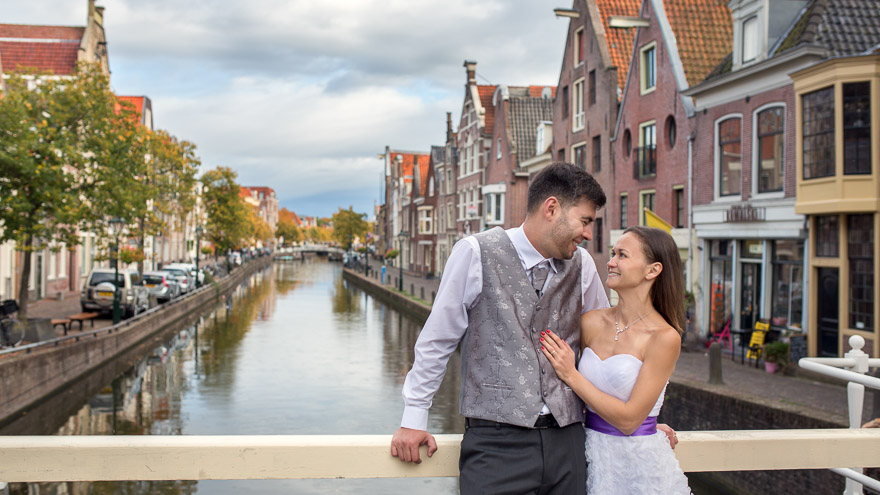 25 Jan

The Cost of a Wedding in Belgium

Belgium boasts a truly European array of cultures, cuisines, and languages. Despite its relatively small size, it has played a significant role in European history, offering a wealth of Renaissance architectural heritage, modern museums, and a decidedly uncrowded atmosphere compared to other European destinations. It is a country that is both cosmopolitan and provincial at the same time. Belgium has a well-connected international airport and every part of this small country can be reached within two hours from the capital.
In addition to all of its other charms, Belgium is an ideal location for international weddings, offering moody medieval old towns, breathtaking natural beauty, and idyllic villages. Amidst the Belgian Ardennes, you'll find yourself transported to the very heart of France, while countless cozy, intimate, and utterly unique locations await couples looking for that perfect place to exchange their vows. Whether you choose the picturesque canals of Antwerp, the cobbled streets of Bruges, or the medieval castles of Ghent, you're sure to find a backdrop that is both elegant and enchanting, the perfect setting for your wedding photography.
While peak wedding season in Belgium falls between May and September, the low season from October to February offers numerous venues with special discounted prices. Even an average wedding in Belgium is surprisingly affordable, with a cost of around 19,000 euros – significantly less than the typical expenditure for a wedding in the US.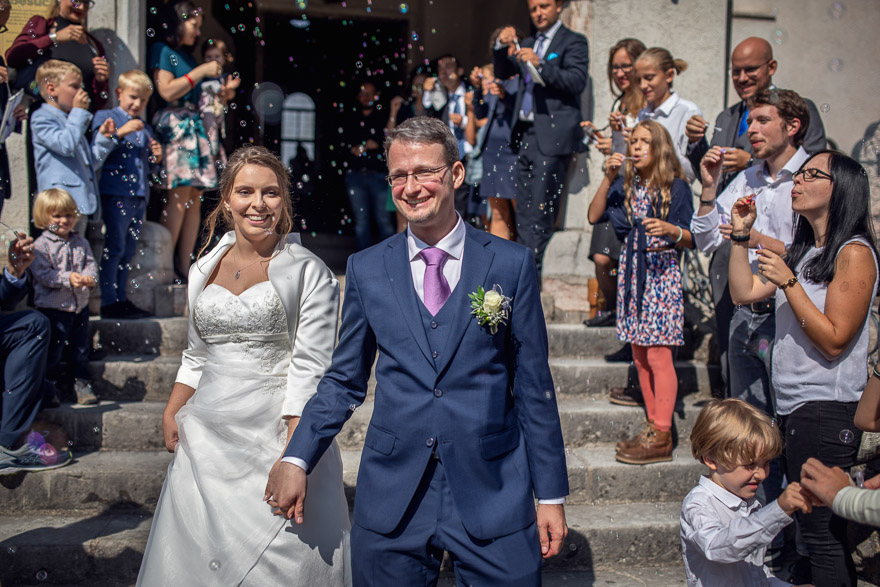 Photo: Weigert Images
To legally marry in Belgium, at least one of the partners must be a Belgian citizen or have resided in the country for a minimum of three months. You can provide air tickets, receipts, or rental agreements as proof of residence to the Belgian government.
To begin the process, you must file your intention to marry (also known as a notice of engagement) at the local municipality or town hall in the district where one of the partners resides. The registrar must be notified at least two weeks prior to the wedding day. The following documents are required: birth certificate, proof of identity, proof of nationality, proof of civil status, and a certificate of residence. Once the documents have been submitted, the registrar in Belgium prepares the official copy of the marriage notice form.
The official civil ceremony must take place at a registry office, which is typically located in the local town hall. Many town halls in Belgium are impressive historic buildings, some of which are hundreds of years old. Although space may be limited, usually up to twenty guests can attend the ceremony. You may bring up to four witnesses, who must be over 18 and bring their ID. In case the bride, groom, or witnesses are not fluent in the local language, a translator is required. The civil ceremony typically costs between 300 and 350 euros, although a Saturday afternoon ceremony in a popular area may cost double.
In Belgium, only civil marriage ceremonies are legally recognized. Following the civil ceremony, couples can have a religious ceremony as part of their celebration, but it is not mandatory. The average cost for a church ceremony conducted by the diocese in Belgium is around 400 euros.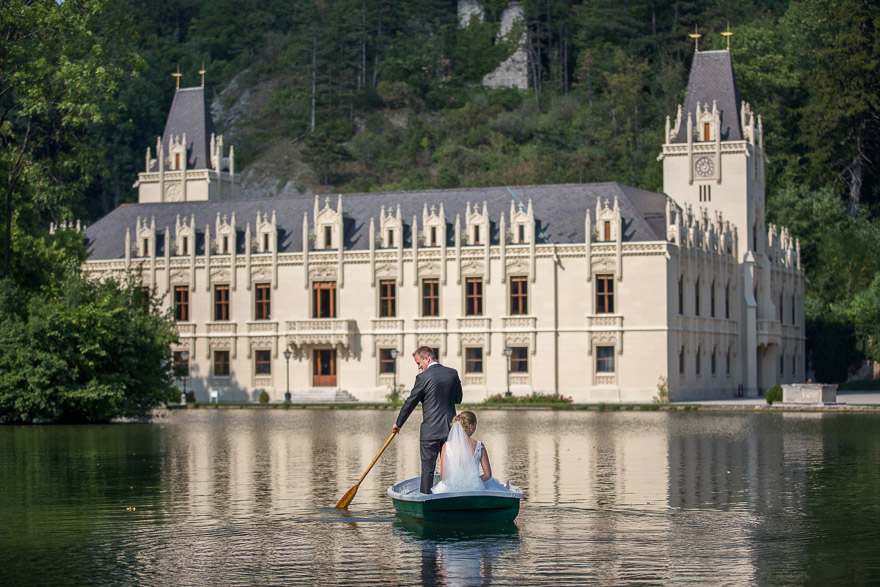 Photo: Weigert Images
Following the official ceremonies, guests are usually invited to indulge in a selection of savory treats and delectable drinks. The average cost per person for this reception is around 20 euros, which presents a great value for all those in attendance.
When it comes to the venue rental, prices can vary widely. While spending 600-700 euros for a location is quite normal, choosing a more luxurious venue in Brussels or other parts of Belgium can easily command a 3,000-7,000 euro price tag. The choice of venue can really set the tone for the celebration and create an unforgettable experience for everyone.
In terms of dining, a buffet style wedding dinner is the norm in Belgium and costs an average of 50 euros per person. The cost of food per guest generally ranges from 40 to 70 euros, and you can expect to spend an additional 30 euros per person on drinks. No wedding celebration is complete without a wedding cake, which typically costs around 400-600 euros for 100 guests.
Brides in Belgium can expect to spend around 1,000 to 1,500 euros on average for a wedding dress, not including accessories. A groom's wedding suit typically ranges from 700-1,200 euros. Bridesmaid dresses can add an additional 200 euros to the overall cost.
For the perfect bridal look, professional makeup and hair services are a must. On average, bridal makeup costs around 200 euros, which includes a trial makeup session. Hairdressing services, which also includes a trial, can cost around 250 euros.
The flowers and decoration play a significant role in creating a romantic ambiance for the wedding. A bridal bouquet in Belgium typically costs around 110 euros, while flower decoration ranges from 250 to 1,200 euros, depending on the extent and complexity of the floral arrangements.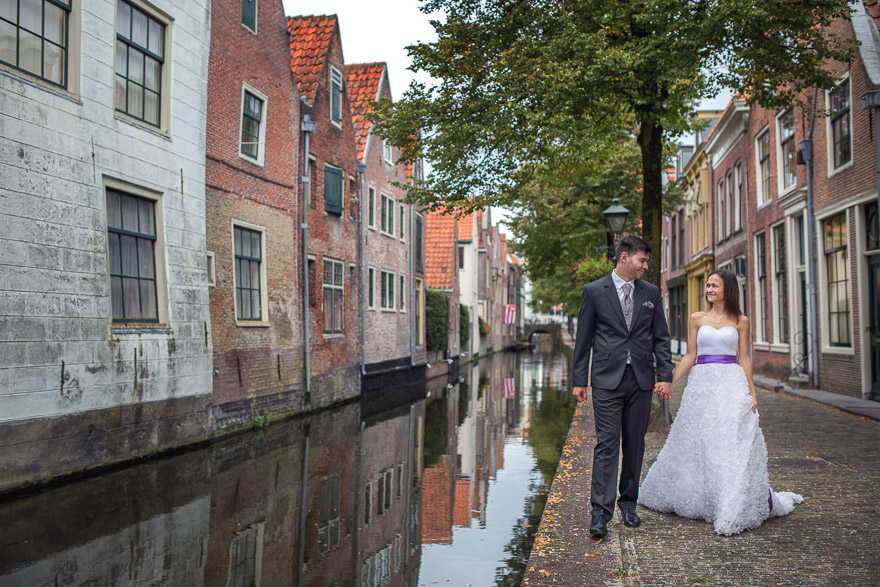 Photo: Weigert Images
Every wedding is a unique experience, filled with emotions and memories that last a lifetime. To ensure those special moments are preserved, many couples choose to hire a professional photographer. In Belgium, you can expect to spend between 1,500 and 2,500 euros for a top-notch wedding photographer. If you're looking for exceptional wedding photography in Brussels and beyond, consider Weigert Images – we'd be honored to capture your special day, please feel free to contact us.
Wedding cinematography is another popular option for capturing your memories in motion. The cost for this service is comparable to that of photography, with a team of two or three cinematographers being more expensive. At Weigert Images, we also offer wedding film services throughout Belgium.
When it comes to choosing wedding rings, the price can vary greatly depending on the materials, weight, stones, and finish. In Belgium, you can expect to spend between 400 and 2,000 euros for a quality set of rings. However, with a little research, it's possible to find beautiful handmade silver rings for as little as 250 euros.
The music at your wedding is an essential part of creating the right atmosphere. Whether you choose a DJ or a live band, you can expect to spend around 1,000 to 1,300 euros for four hours of entertainment in Belgium.
Other expenses to consider include wedding invitations, favors for your guests, and transportation. In Belgium, the cost of 100 invitations is typically between 300 and 500 euros. DIY options can help you save money here. Wedding favors can cost an additional 300 euros. For transportation, wedding cars cost around 400 euros for four hours. Choosing an oldtimer can add a touch of elegance to your special day.
Finally, after the wedding festivities are over, it's time to unwind and enjoy a well-deserved honeymoon. While a romantic trip can be expensive around 3,000 euros, it's worth it to create memories that will last a lifetime.
Would you like more info on our wedding photography and wedding film services in Belgium? Please, feel free to contact us.