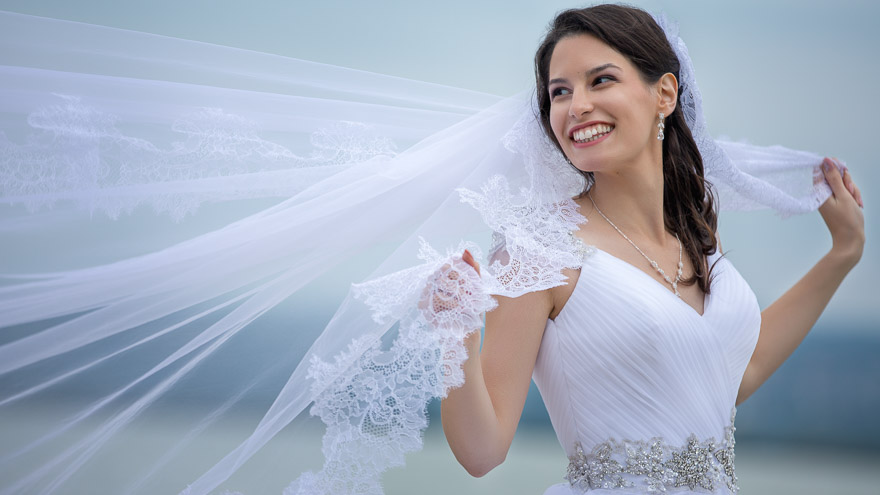 18 May

The Cost of a Wedding in Croatia, the Land of Thousand Islands

Croatia is a land of innumerous wonders – it has layers upon layers of history and culture, beautiful sights, tasty wines and delicious food. With more than thousand islands and islets, and a shoreline spanning along thousands of kilometers, Croatia is a sight to behold. The scenery is like an Eden with sunny weather and the crystal blue clear Adriatic Sea.
In recent years, Croatia has become a favored destination for weddings, offering an affordable alternative to popular Western European locations such as Italy, the UK, and France. With a significant rise in international weddings taking place along the country's Adriatic coast and islands, couples are opting for this picturesque and cost-effective option for their big day. The months of May, June, September, and October are considered less expensive for weddings in Croatia, especially on weekdays. Among the most popular locations for international weddings are the island of Hvar, Dubrovnik, and Split. Other favored destinations for weddings in Croatia include Porec (Istria), Vis, Plitvice Lakes, Lokve Gorski Kotar, Zagreb, Neretva, and Rovinj.
If you are getting married in Croatia, it's important to submit your necessary documents a month in advance and attend a registry meeting prior to the wedding. Civil ceremonies are the only legally binding type of ceremony in Croatia, and church and civil ceremonies cannot take place on the same day. Some churches may require a marriage certificate in advance, so you may need to get married a few days earlier or even in your home country before having your church wedding in Croatia.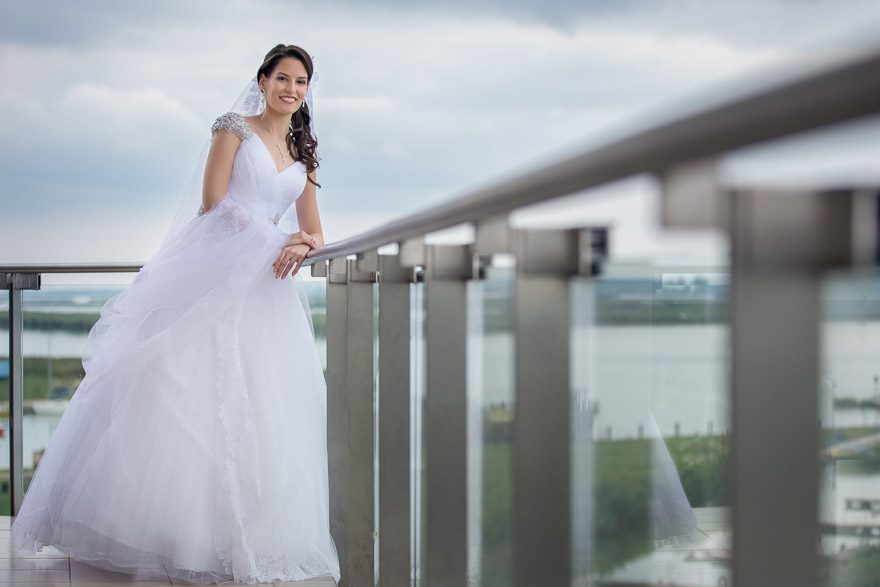 Photo: Weigert Images
Besides fees for notification of marriage and a fee for the marriage in front of the registrar which amounts to 40 euros, you must also pay a fee for a translator and for a marriage ceremony outside the registry office. The translator fee is 300-500 euros and it includes translating all necessary documents and translating the wedding ceremony. This cost you can't avoid since Croatian law requires a translator at weddings for all foreign citizens. The fees for wedding ceremonies outside the registry office can vary between 300 and 800 euros.
If you're tying the knot in Croatia, you'll need to budget for a few extra fees in addition to the charge for registering your marriage. A translator is required by law for all foreign citizens and will cost you between 300-500 euros. This fee covers the translation of all necessary documents and the wedding ceremony itself.
Wedding venues can be a major expense and the cost can vary widely depending on the number of guests and the time of year you're getting married. On average, expect to spend around 50-175 euros per person on meals and drinks, with rental fees ranging from 500-4,500 euros.
Flowers will set you back 500-1,000 euros and are an essential part of any Croatian wedding. From car decorations and church arrangements to boutonnieres for the guests and bridal party, flowers play a key role in creating a picturesque atmosphere. Consider opting for seasonal blooms and rustic, garden-inspired arrangements.
Capturing your special day on camera is also an important consideration and a photographer will cost you 800-1,500 euros. At Weigert Images, we offer wedding photography services in Croatia, so be sure to check our portfolio and feel free to contact us. And if you're interested in a wedding film, Weigert Images can help with that too.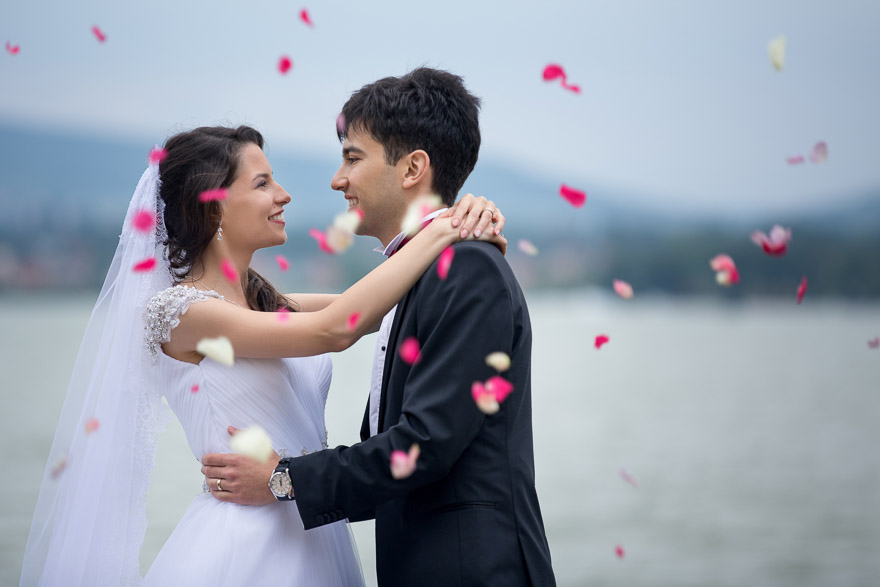 Photo: Weigert Images
The cost of a church ceremony in Croatia, including the services of a priest, organist, and soloist, typically ranges from 400 euros. If you need to rent two cars for transportation to the church, this can cost an additional 300 euros.
Music is an important part of any wedding, and prices for live music in Croatia can vary greatly. A one-hour ceremony performed by a duo typically costs around 300 euros, while a quartet will cost approximately 600 euros. DJ prices for a reception can range from 600 to 900 euros, while bands are more expensive and can cost anywhere from 1,000 to 2,000 euros.
Other wedding expenses include hair and makeup, with costs of 40 euros per person for hair and 35 euros per hour for makeup.
Renting a wedding dress and custom-made shoes can cost up to 1,000 euros and 150-250 euros respectively. Wedding rings can range in cost from 300 to 800 euros, while invitations cost anywhere from 1 to 3 euros per piece.
A multi-tiered wedding cake can start at 150 euros, but with custom flavors and elaborate decorations, the cost can go up to 450 euros. In addition to the cake, many couples choose to provide sweet trays for their guests, at a cost of 10-13 euros per person.
Finally, you'll need to consider the cost of guest accommodation. Whether you choose to pay for your guests' travel and lodgings or simply invite them to share in your special day, this can be a significant expense to take into account.
You also have to decide on guest accommodation. Do you pay for your guests trip to Croatia and (or) accommodation, or just invite them to share with you your important day?
If you're interested in learning more about Weigert Images' wedding photography and videography services in Croatia, feel free to check our work and contact us.