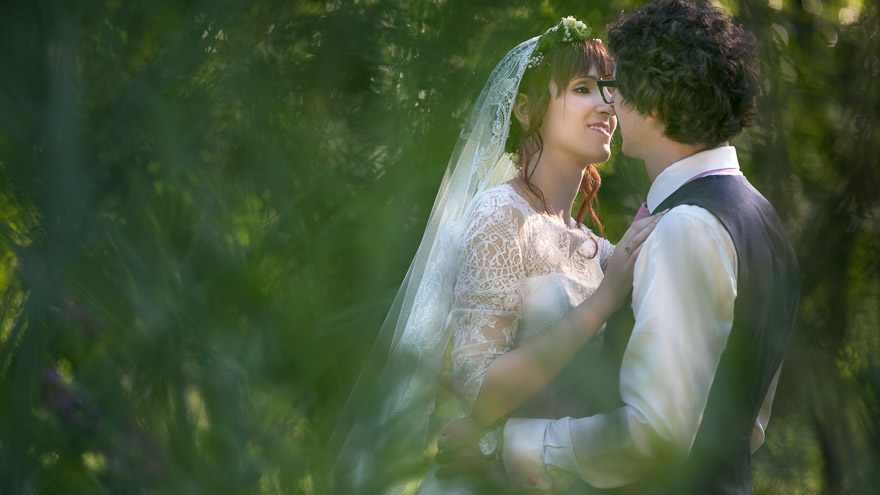 29 Jul

The Cost of a Wedding in Germany

Germany is a charming and dreamy destination for many couples tying the knot. For expats, especially from the bustling financial hubs of London and Frankfurt, Germany offers a chance to bring their family and friends together to celebrate their love. Popular cities, rich with history, art, and culture, such as Munich, Berlin, and Dusseldorf, make for a perfect backdrop for a memorable wedding. From breathtaking art masterpieces to traditional German cuisine, these cities have something to offer everyone.
Others are drawn to Germany's breathtaking castles, churches, and villas. The country's mild climate during the summer months, as well as its diverse landscape, makes it an ideal wedding destination. The Bavarian Alps, Black Forest, and Danube River offer a range of wedding venue options, including the popular ski resort of Garmish. The mountainous regions offer enchanting views of lush valleys, hamlets, chalets, and villas. Meanwhile, the southern state of Bavaria boasts magnificent castles such as Neuschwanstein and Heidelberg, as well as a wealth of Baroque churches that are sure to captivate the soul. For a vineyard wedding, consider Freiburg, or for a medieval-style celebration, Regensburg on the Danube might be just what you're looking for.
In Germany, a typical wedding can cost between 15,000 and 25,000 euros, with couples spending an average of 15,000 euros for 60 guests. In comparison, a similar-sized wedding in the United States costs around 30,000 euros. However, a high-end wedding with top-tier vendors can easily surpass 40,000 euros in Germany.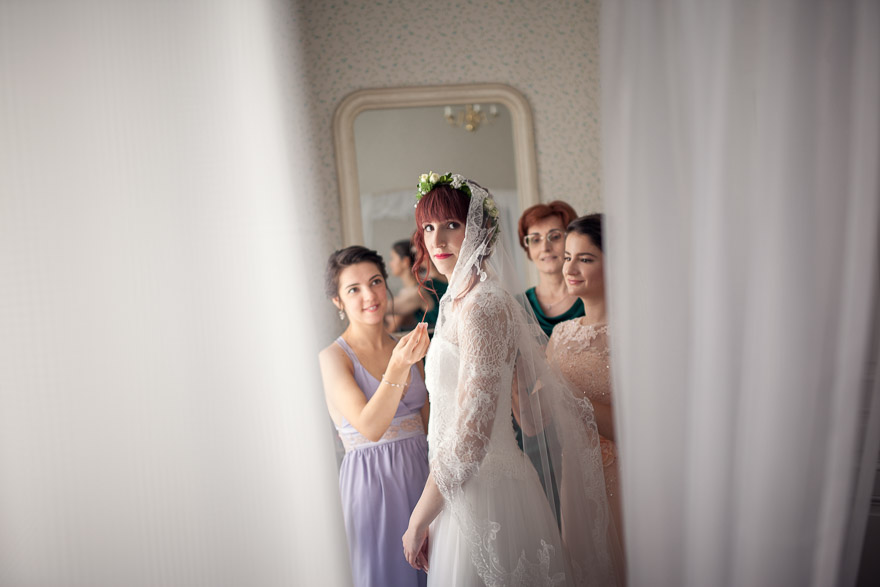 Photo: Weigert Images
Tying the knot in Germany is a simple process for both EU citizens and non-nationals. The only requirement is that you must reside in the country for 21 days prior to your big day. To get started, head to your nearest German Consulate to apply for a marriage license. To complete the application, both you and your partner will need to present valid passports and copies of your birth certificates. Keep in mind that fees may be higher for non-nationals, so be sure to check ahead of time.
For those who aren't fluent in German, it's important to bring a translator to the ceremony. Additionally, you'll need two witnesses who are over 18 years old. The mandatory civil ceremony takes place at the local Office of Vital Statistics (Standesamt), which is located within the Town Hall (Rathaus). Be sure to notify your chosen venue in advance. The cost for the ceremony itself is usually between 100-150 euros, but this can increase to 200-300 euros if the wedding takes place on a Saturday or if one partner is from abroad. If you opt for a public ceremony with additional flower decorations, the total cost could reach up to 1,000 euros. And, of course, no wedding is complete without a toast – expect to spend around 3 euros per person for a Champagne reception.
Note that only a civil ceremony is legally binding in Germany, but you can choose to have a church blessing after the formalities are complete. When it comes to budgeting, the bulk of your expenses will likely go towards the venue and catering. A standard wedding menu with drinks will cost a minimum of 60 euros per person, which adds up to around 4,800-6,000 euros for 80-100 guests. Additional costs to consider include the wedding cake (200-350 euros), drinks (10-25 euros per person), coffee, and coffee cakes.
The typical cost for a wedding venue in Germany ranges from 250-500 euros. If the venue offers catering services as well, the cost for the venue may not apply. On the other hand, premium locations may come with a costlier fee, reaching upwards of 2,000 euros.
When it comes to the bride's attire, the costs can vary greatly, ranging from 1,000 to 5,000 euros. This includes the wedding dress, accessories, and jewelry. The price of a wedding dress in Germany can be between 300 and 4,000 euros, though you can reduce your expenses by opting for dress rental. Bridal shoes can range from 70 to 500 euros, but you can save money by choosing an elegant, light-colored pair from a regular shoe manufacturer instead of a designer pair with a premium price. Hair jewelry can cost anywhere from 20 to 800 euros, and a wedding veil can cost between 500 to 900 euros. Brides can expect to spend between 100 and 800 euros on their wedding jewelry, including earrings, a necklace, and a bracelet.
Makeup and hair styling can add an additional 200 to 300 euros to the cost.
For the groom, the outfit, including a suit, shoes, and tie, is relatively less expensive and can cost anywhere from 500 to 1,500 euros in Germany.
Floral decorations, including arrangements for the church, car, and tables, as well as the bridal bouquet, can start at 600 euros. The cost of a bouquet alone can range from 80 to 150 euros in Germany. Decorating the wedding venue can be more expensive and may include items such as vases, candles, candlestands, etc.
Wedding invitations and other stationery, such as newspaper ads, church booklets, invitation cards, menus, place cards, thank you cards, and a guest book, can total around 600 euros.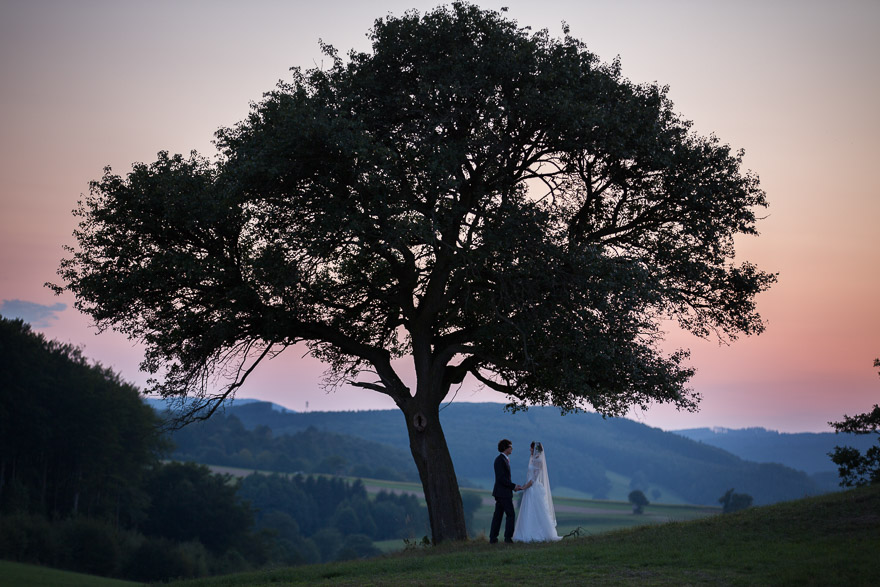 Photo: Weigert Images
Capturing your special day is an essential part of your wedding, and you can expect to spend 1,500 to 2,500 euros on a full-day wedding photographer. At Weigert Images, we offer wedding photography with a great price-quality ratio. Take a look at our portfolio and reach out to us for more information.
For a cinematic and memorable experience, consider wedding cinematography, which is usually more expensive than photography, with prices ranging from 1,500 to 3,500 euros. Our team at Weigert Images also offers wedding film packages, so feel free to get in touch for more details.
Make your arrival unforgettable by renting a classic car, such as an oldtimer, for 300 to 800 euros.
Your wedding rings are also a symbol of your love and commitment, and you can find options ranging from 500 to 2,000 euros, depending on material and design.
For entertainment, you can find DJs starting from 500 euros, but for a truly special experience, a good band will cost at least 2,000 euros. As with all things, it pays to do your research and not sacrifice quality for price. A dance teacher can also be hired for 100 to 200 euros, or you can save some money by taking an online dance course.
Don't forget the honeymoon, either! If you're having a destination wedding in Germany, you can either stay in the country or travel to an exotic location, spending a couple thousand euros for an unforgettable experience.
We hope you found this information helpful, and if you're interested in our wedding photography and film services in Germany, please don't hesitate to contact us.