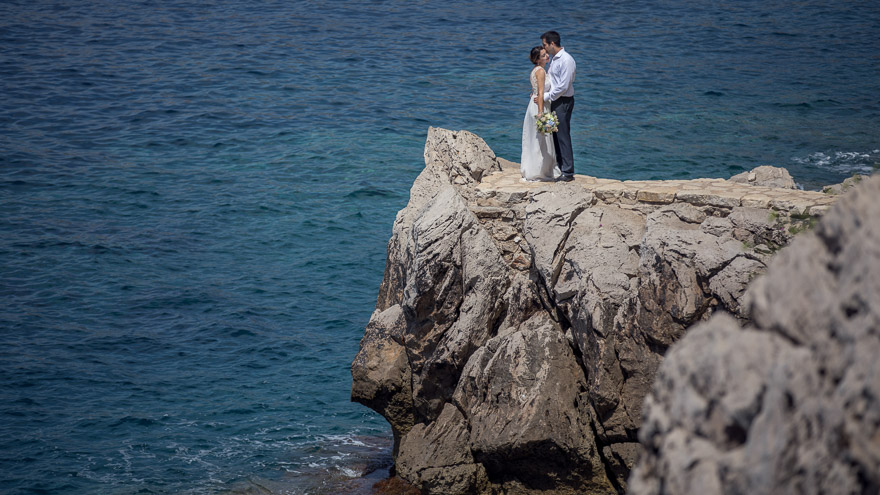 05 Feb

The Cost of a Wedding in Ibiza

Nestled between the European and African continents lies the gorgeous, sizeable island of Ibiza, a popular holiday destination and a real gem for those seeking the perfect international wedding. With its breathtaking landscapes, milky sands, long days of sunshine and sugar-cube villas, it's no wonder that the "White Island" is one of the most favored wedding destinations in Europe.
From charming countryside settings to luxurious beachfront locations, Ibiza offers a wide variety of venues to suit any wedding couple's dream. With exclusive villas, stylish boutique hotels, and stunning estates, the Balearic Islands embody traditional Spanish charm and sophistication, making it the ideal place to celebrate for couples with large and small wedding parties alike.
Beachfront blessings are a particular specialty of this Balearic beauty, with its beaches providing the perfect setting for intimate weddings, barefoot on the sand with a simple ceremony and reception.
It should be noted that Ibiza weddings come at a price. Lower budget weddings start around 30,000 euros, a regular wedding costs around 50,000-80,000 euros, and luxurious weddings can have budgets of 150,000 euros or more on the island.
For the budget-conscious, planning a wedding in May, June, or September is the ideal choice. These months attract fewer tourists, resulting in lower accommodation and venue prices in Ibiza. Meanwhile, July and August are the hottest months and the island is overflowing with tourists. April and October are still suitable for outdoor ceremonies, with mild weather and the best prices available during these months.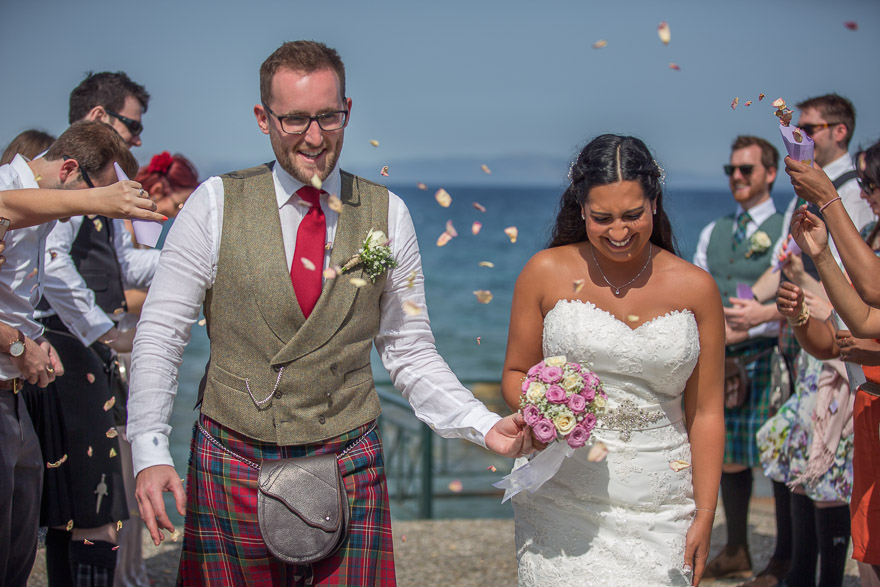 Photo: Weigert Images
In Ibiza, residents are required to have a civil ceremony at their local town hall to be legally married. However, those without Spanish nationality or Catholic faith can still have a wedding ceremony in Ibiza after their civil marriage in their home country. Fortunately, there are many local Catholic priests who speak English and can perform the wedding ceremony for a donation of 400-700 euros to the Catholic church, plus a donation of 250-350 euros to the priest. Additionally, a wedding church organizer may charge an extra fee of 450-550 euros, bringing the total cost of an Ibiza church wedding to a minimum of 1,500 euros.
For those seeking a non-legally binding ceremony, Ibiza offers a range of options for symbolic weddings. You can choose a professional wedding celebrant who specializes in wedding blessings to conduct your ceremony, which can take place in a variety of stunning settings such as a beach view terrace, a cliff top, a restaurant, a private villa, or a hotel garden. The cost for a wedding celebrant in Ibiza ranges from 400 to 800 euros, ensuring that you can find an option to fit your budget while still having a beautiful and memorable wedding ceremony.
Venues in Ibiza charge a fee of 1,500 to 22,000 euros depending on location and season, while some restaurants may waive the rental fee if exclusivity is not required. Some venues offer their own wedding planners and vendors, but be aware that prices may be marked up.
Renting a villa in Ibiza can be a great option for smaller weddings, as it can be used as both accommodation and a wedding venue. The cost of renting a villa for a week ranges from 2,000 to 50,000 euros, with an average cost of 6,000-8,000 euros.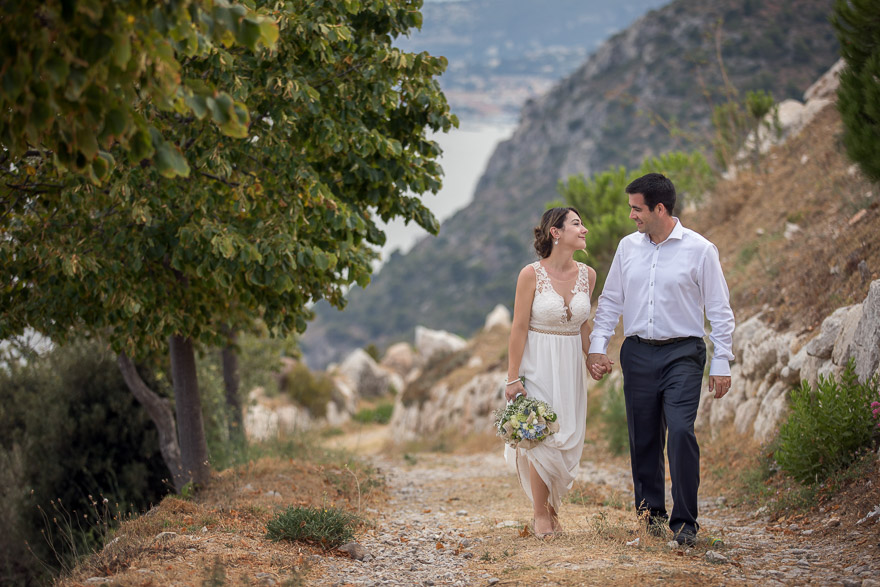 Photo: Weigert Images
In Ibiza, fine dining comes with a price tag, as a three-course dinner for wedding guests ranges from 80 to 120 euros per person, excluding drinks. When it comes to beverages, anticipate an additional cost of approximately 30 to 50 euros per guest. Another option is an open bar service for three to four hours at an hourly rate of around 20 euros per person. To conclude the meal, a luxurious wedding cake is typically priced at around 500-800 euros.
For those seeking an elegant ambiance, flower and decor expenses in Ibiza can soar, with prices starting at 900 euros and extending up to 25,000 euros. Bridal bouquets typically cost between 120 and 180 euros, and couples may desire flowers for a variety of arrangements such as centerpieces, wedding arches, bridesmaids' bouquets, buttonholes, petal cones, aisle flowers or canape table centerpieces.
Capturing precious moments of the big day is an essential expense, with full-day wedding photography services starting at 1,500 euros in Ibiza. For those desiring a wedding film, the cost is typically higher than photography due to the inclusion of additional camera gear and two or three cinematographers. Weigert Images offers these services at reasonable rates in Ibiza, please, feel free to contact us.
Music is a crucial part of any wedding celebration, with a professional DJ service and sound system costing between 800 and 1,500 euros in Ibiza. If you want to light up the dancefloor, expenses can rise. A live band with three or four members, including technical equipment, ranges from 2,000 to 8,000 euros. Alternatively, hiring a soloist or live orchestra for the reception costs an additional 350 to 450 euros.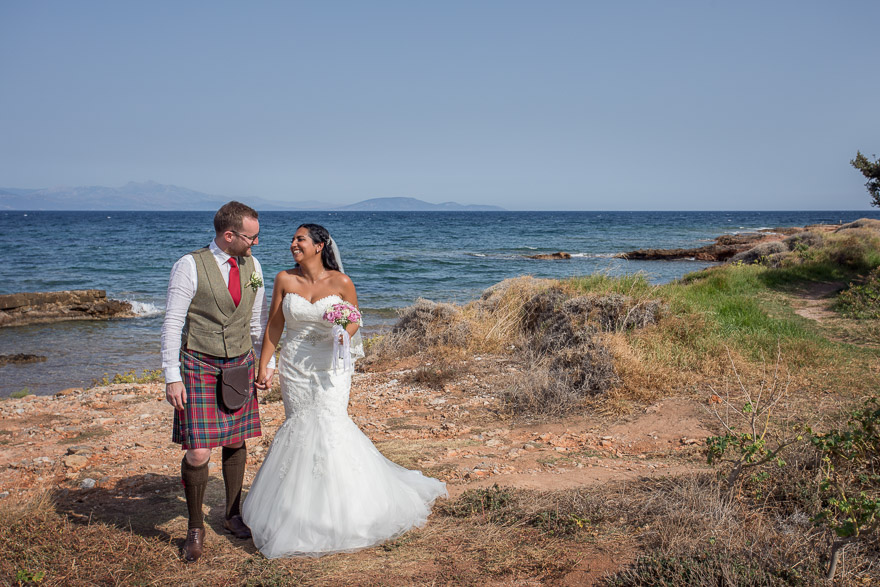 Photo: Weigert Images
Indulging in a luxurious wedding car rental on your special day is not only practical but also adds an air of elegance and sophistication to your Ibiza wedding. On average, this exquisite solution for transportation between locations costs between 350 and 600 euros, with classic cars generally being pricier. Additionally, you may need to consider the transportation expenses of your esteemed guests, with the cost of providing buses averaging around 650 euros.
The perfect hair and makeup look is a must-have for any bride on her big day, and in Ibiza, you can expect to pay around 500-700 euros for these services, which include trials.
When it comes to the bride's attire, the average price of a wedding dress in Ibiza is around 1,500 euros, with prices varying based on the chosen brand and designer. You can find dresses ranging between 500 and 15,000 euros, and the accessories of the bride, including the veil, headdress, underwear, shoes, and jewelry, can add around 500-800 euros more to the total cost. In comparison, the groom's outfit and accessories, including shoes, cufflinks, tie, or bow tie, are less expensive than the bride's dress, with the average cost around 1,200 euros.
For your guests, you may also want to consider giving a small souvenir or gift, which typically costs around 5 euros per person. Additionally, the stationary for your wedding, including invitations, menu cards, and the seating plan, can set you back with 500-800 euros.
Finally, after your wedding, you may also want to consider spending 3,000-5,000 euros on your honeymoon. But if you opt for a destination wedding in Ibiza, why not extend your stay and bask in the beauty of this stunning island?
Would you like more info on our wedding photography and wedding film services in Ibiza? Please, feel free to contact us.