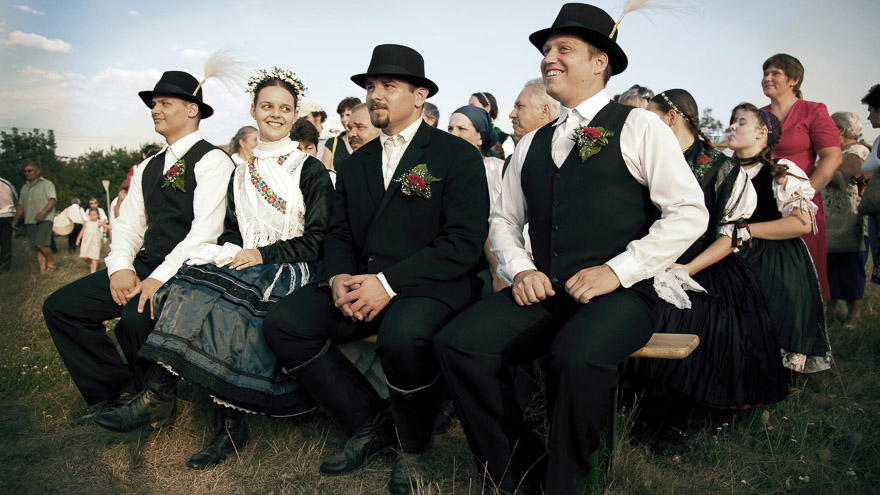 27 Feb

Traditional Weddings in Hungary – Celebrating our Past with Authenticity

In the past weddings looked totally different from those of today's in Hungary. In the 21th century there are only minuscule differences between weddings in western cultures and Hungary. We are globalized and the world just got smaller. Not only clothing but also wedding schedules show an ever increasing similarity. Traditional weddings died out parallel with the vanishing of rustic life and folklore and only traces left of it with some customs still alive, especially in the countryside. Nowadays folk music and dance groups keep alive the original traditions. It's a fortunate phenomenon for traditional weddings since in the past nuptials were strongly intertwined with folk dance and music. Luckily, country houses which are basically furnished museums today can give home to authentic events like traditional wedding reenactments.

I had the opportunity to shoot a few traditional weddings in Hungary. I hope, you will enjoy the selection of images!