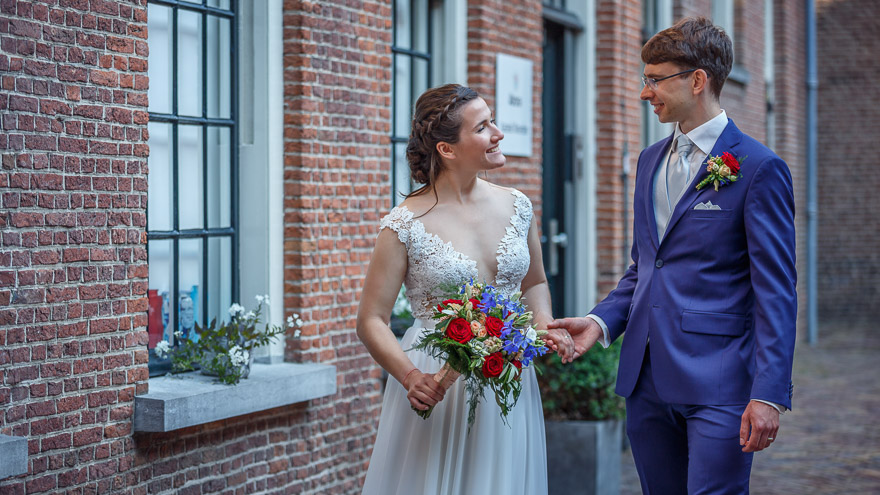 22 Jul

Woerden Castle Wedding | Woerden, The Netherlands | Vera + Jaap

Vera and Jaap invited me to shoot their unique international wedding, which they held in two countries. They are both professional curlers and they live in the Netherlands. Vera is originally from Hungary, while Jaap is part of the Dutch Winter Olympics team, he plays curling full-time.
They selected the venue of Woerden Castle (Kasteel van Woerden) in the Netherlands, which was built in 1410. Vera chose an elegant Daalarna wedding dress from Anita Benes designer for the Big Day. After getting ready, they had the ceremony in the Knights' Hall, the officiant was Jaap's sister. Following a short opening dance we moved to the terrace, where Vera and Jaap cut the cake and the guests spent some time chatting. Afterwards I shot some portraits of the newlyweds, then I also took some group photos. The relatively short dinner was interspersed with games, it was a cheerful evening. And the story wasn't over, yet…
The newlyweds, the close family and friends, we all flew to Hungary to celebrate one more time in Etyek at the Rókusfalvy Estate. Etyek is a small village in the vicinity of Budapest, with vineyards on hills and lavender. The outdoor ceremony was officiated by one of the bridesmaids, fortunately the weather was perfect. I took some group photos, shortly afterwards the guests congratulated, then I also shot some creative portraits around the venue. It was getting dark, the dinner ensued. Fortunately, this time there was also a dance floor and the invitees could party till dawn.