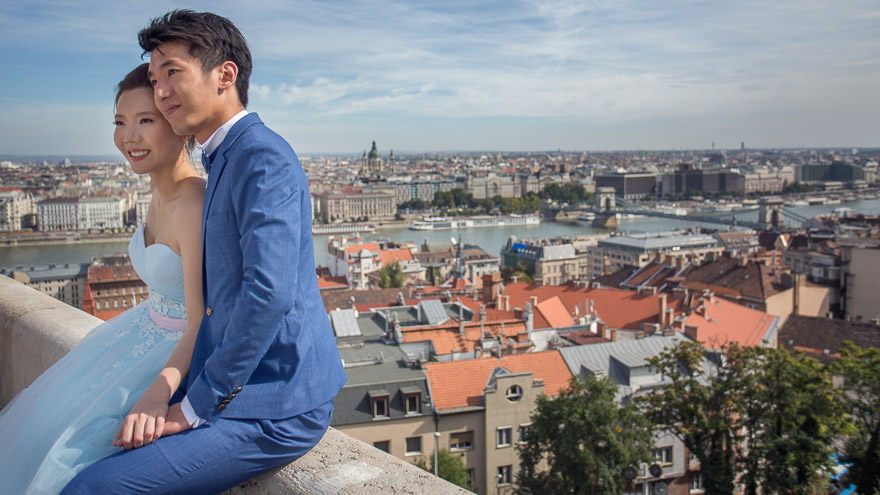 02 Apr

The Cost of a Wedding in Hungary and Budapest

Hungary, a charming country nestled in the heart of Europe, has become a popular destination for couples seeking international weddings that are both unforgettable and affordable. From its fascinating landscapes to its historical castles, Hungary offers an abundance of stunning wedding venues that cater to all tastes. Budapest, known as the pearl of the Danube, is particularly sought after by engaged couples. With its breathtaking views and a myriad of excellent venues, the vibrant capital of Hungary is the perfect backdrop for a memorable wedding celebration. Its elegant ballrooms, stunning palaces, and moody open-air terraces with panoramic views of the Danube offer unparalleled charm and sophistication.
In Hungary, a marriage can be contracted between a Hungarian citizen and any foreign citizen or stateless person, as well as between citizens of different countries. Unlike many other countries, a Hungarian residence or address is not a prerequisite for marriage. In the event that a religious ceremony is desired, a civil marriage is required in Hungary.
Photo: Weigert Images, you can view the whole series here.
If you're seeking an affordable yet enchanting wedding destination, Budapest may be just the place for you. If you opt for a countryside wedding in Hungary, your overall cost can be even lower. However, it's important to keep in mind that adding high-quality services to your wedding can increase the cost significantly. If you're dreaming of a luxury wedding in a 5-star hotel or a high-end venue, you should be prepared to spend a multiple of the entry amount. But don't worry, whether you're looking for a lavish wedding or a more intimate celebration, there are plenty of options available in Budapest and beyond.
For those who want to spare the hassle of arranging everything themselves, a competent wedding planner can handle every aspect of the celebration, be it wedding photography, music, or more. Alternatively, you can scout for your preferred service providers online. If you're looking for an experienced team to capture your special day, Weigert Images offers exceptional wedding photography and cinematography services in Budapest and beyond. Please take a look at our portfolio and don't hesitate to reach out to us for any inquiries. If you need a reliable wedding planner to ensure a seamless ceremony, we're happy to provide some recommendations.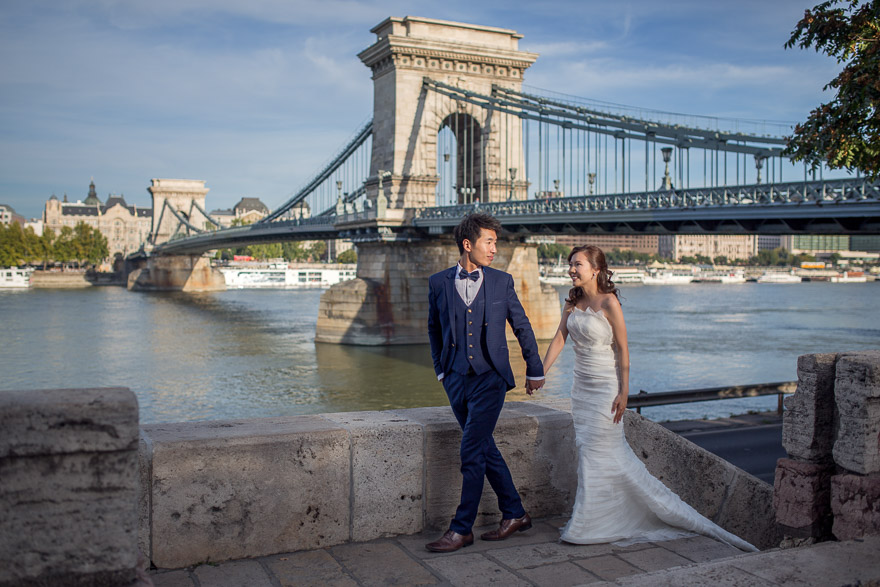 Photo: Weigert Images
Would you like more info on our wedding photography and wedding film services in Budapest? Please, feel free to contact us.