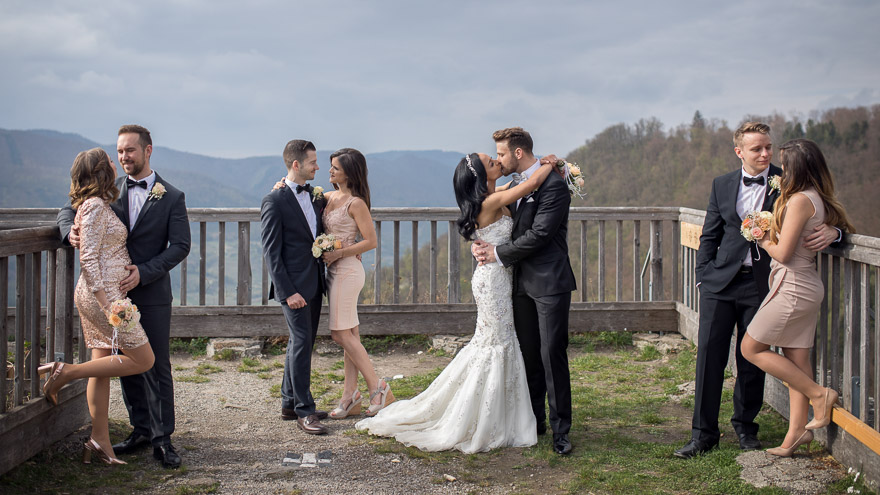 14 Aug

Wedding Planners in Austria and Vienna

If you organize your wedding in Austria or Vienna, you might need and English-speaking wedding planner. There are quite a few wedding coordinators in Austria, who organize international weddings in the country, especially in Vienna and some of these companies can also help you organizing a destination wedding. If you live abroad for a long time, or at least one of you doesn't have Austrian origins, you might need and English-speaking wedding planner. A good wedding organizer will help you to scout for location; besides wedding venues she can connect you with different wedding vendors. While it might be easy for you to find a good photographer or cinematographer on the Internet based upon their portfolios, you might need help with choosing a venue, decoration, DJ or band, etc. Wedding planners collaborate with florists, decorators, stage and interior designers and can move your wedding planning efficiently forward.
In this post we would like to present you a list of English-speaking wedding planners who offer their services in Vienna and Austria.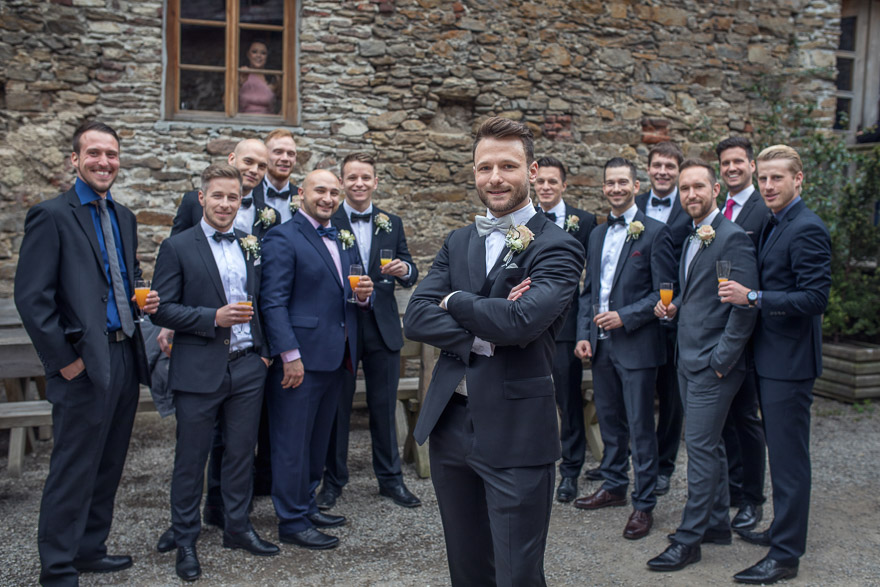 Photo: Weigert Images, you can view the whole series here.
Vienna
Michaela Honis Elegant Events is one of Europe's leading wedding planners, with the experience of coordinating more than 500 weddings. This company might be your partner, if you want to organize a luxurious wedding in Vienna, Salzburg or at any other location in Austria.
High Emotion Weddings is a company based in Vienna and Paris, organizing international weddings for couples traveling from abroad to celebrate their wedding in Austria, Vienna or France. Besides destination weddings, they can also help with surprise marriage proposals and elopements.
Die Hochzeitshummel is an Austrian wedding planning agency founded in 2004 by Suzanne Hummel. The company can help you organizing your wedding in the imperial Vienna, in the stately Salzburg or even on the top of a beautiful mountain in the Alps.
Raphaela Ramler Unique Event Design & Planning is an international wedding planning agency organizing weddings in Austria and worldwide. After operating for more than 6 years as VenusWeddings, the founder has a new event and wedding planner team covering domestic and international wedding destinations.
A Very Beloved Wedding Event Design and Planning organizes high-end weddings in Vienna, all over in Austria, and destination weddings in countries like England, Italy and Mallorca, as well.
Cup of Roses is a Vienna based planning and event design company founded by Irene Gutan, focusing on the areas of family and corporate events and destination weddings in Vienna and all over Austria.
Julian Amenth Wedding & Events is a boutique wedding planner agency based in Vienna, organizing stylish weddings all over Austria.
The Wedding Planner is a Vienna based agency organizing weddings in Vienna and all over Austria.
Prime Moments exclusive weddings and events is a team of experienced wedding coordinators headquartered in Vienna. They offer their services in Austria, Germany and Switzerland, as well. They have organized weddings in France, Italy, Spain, Greece, Mallorca and South Africa, already.
Make it happen Events is a full-service event company founded by Luise Wagner in Vienna. It offers various wedding planning services in Vienna, anywhere in Austria, Europe and even in the United States.
Wedding Vienna Hochzeitsplanung is founded by Elisabeth Brandl, offering a wide range of services, including coordinating weddings in Vienna, marriage proposals, vow renewals, green and fair weddings, pink weddings and wedding coaching, as well.
Graz
Verena Kindermann – Exclusive Weddings Austria organizes weddings all over Austria, the founder is a passionate proponent of the eco-wedding movement. This planning agency covers a wide range of locations from city weddings through mountain and lakeside weddings to vineyard weddings in Austria.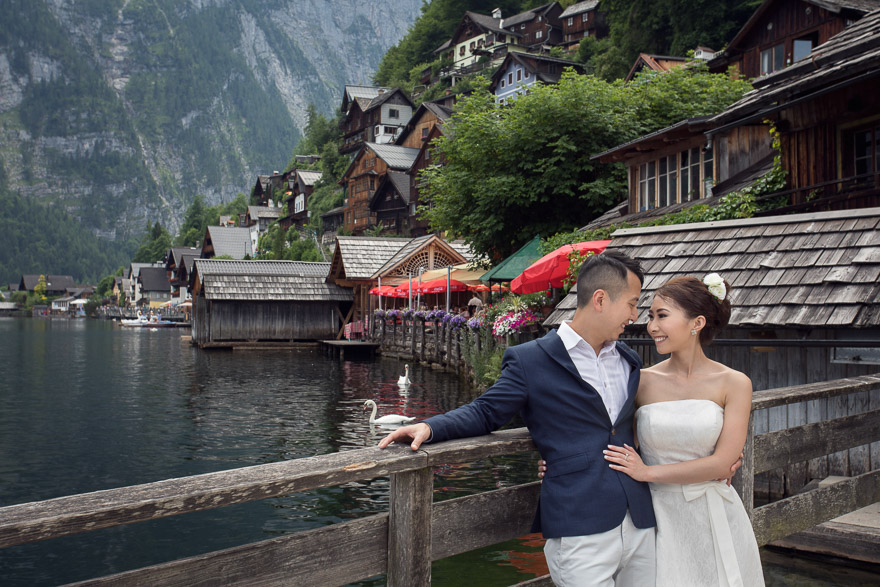 Photo: Weigert Images, you can view the whole series here.
Salzburg
Join Wedding Consulting & Event OG is a luxury destination wedding planner and event manager based in Salzburg. The two owners, Christiane Poschacher and Manuela Aigner have decade-long experience in the industry and organized weddings at such prestigious places, like Palais Schwarzenberg or Schloss Fuschl, a Luxury Collection Resort & Spa.
Barbara Gschossmann is a wedding planner offering her services in the Salzburg, Zell am See and Kaprun area.
Del Weddings by Daniela Schwarz is an international wedding planning agency headquartered in Salzburg, Austria. They organize weddings all over Austria.
Daniela Kainz Weddings + Events is based in Salzburg and Salzkammergut. This company is specialized in destination weddings, marriage proposals and private events in Salzburg and the region.
Doris Wallner Weddings & Events offers tailor-made wedding planning from Salzburg. She organizes weddings mostly in the Zell am See region and in the state of Salzburg.
Wedding Dreams Salzburg – Cornelia Willerroide as a trained wedding planner organizes weddings since 2013 in Salzburg.
Styria
Vera Lipnik Event Design & Planning is a boutique wedding planning company located in Graz, Austria. Besides Austria they also organize destination weddings at the French Riviera, in Greece, Italy and Mallorca, too.
Heartbeat-Hochzeitsplanung is a wedding planner based in Styria, organizing weddings, renewal of vows and private events in Austria and internationally, too.
Tyrol
Christiane Rinner is a Tyrolean wedding planner, specialized in organizing weddings in the beautiful state of Tyrol.
Austria Direct is based in Kitzbühel and has organized weddings for international couples (mostly for British) in Austria for 20 years, working with local vendors in every region of the country.
Weddings by Kajsa offers wedding planning services tailored to your needs, you might choose your favorite wedding location ranging from cozy restaurants on a mountain-top to hotels in alpine villages.
Would you like more info on our wedding photography and wedding film services in Austria? Please, feel free to contact us.