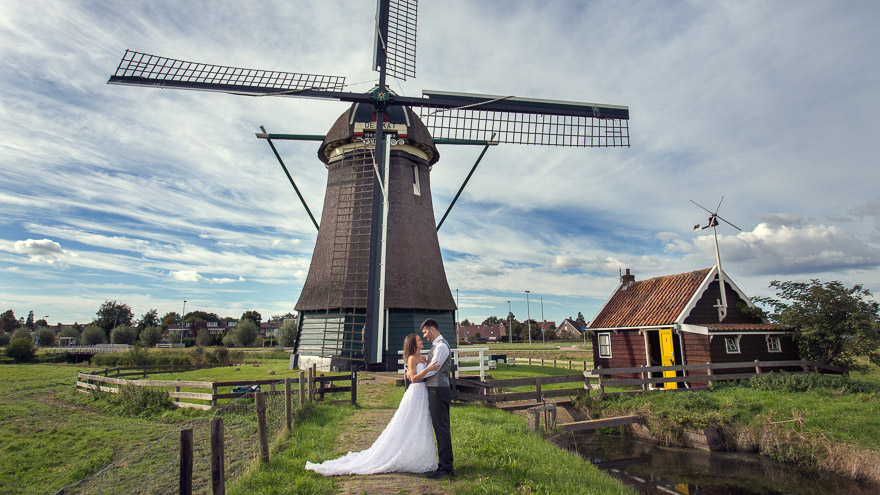 09 May

The Cost of a Wedding in the Netherlands and Amsterdam

The Netherlands boasts a rich cultural and historical heritage, renowned for its magnificent windmills, exceptional painters, iconic clogs, and famously flat lands. Today, this modern European nation has not lost touch with its highly international character. With its hospitable attitude to travelers, and numerous attractions, the Netherlands is a truly one-of-a-kind destination that's easy to explore and an ideal addition to any European itinerary.
While the Netherlands may be a dream wedding destination, getting legally married there can be a challenge for those without a connection to the country. It's essential to familiarize yourself with the requirements for a Dutch wedding before making any plans. Bear in mind that only civil ceremonies are recognized under Dutch law, and many couples opt to follow the civil ceremony at the registry office with a religious celebration.
Expect to spend an average of 15-20,000 euros on your wedding in the Netherlands or Amsterdam. Of course, the final cost will largely depend on the number of guests you invite – the more guests, the greater the cost. Most venues in Holland charge a fee per guest for the reception, dinner, and party, and a dream wedding with all the bells and whistles can easily set you back 25,000 euros.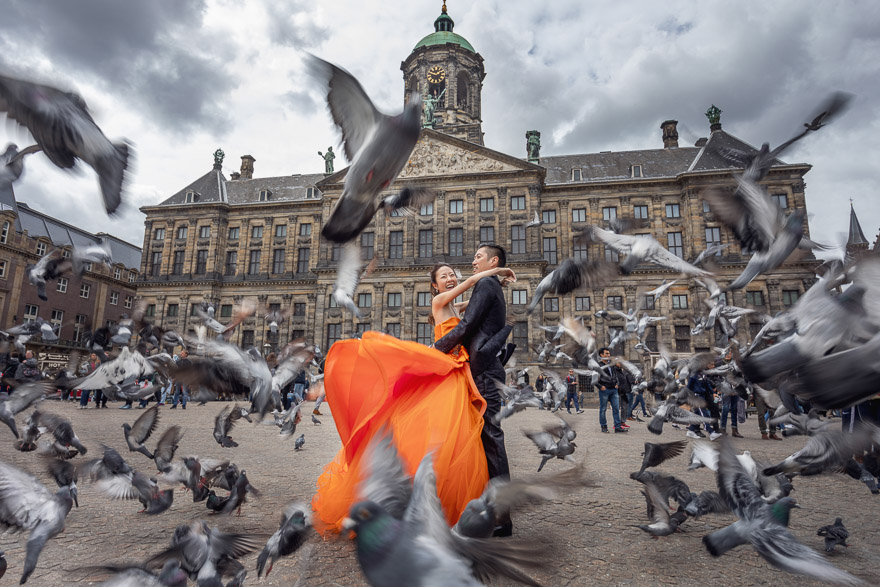 Photo: Weigert Images, you can view the whole series here.
Planning your nuptials doesn't have to come with a hefty price tag. Filing an application for a wedding date is typically free of charge, but you may incur additional fees if additional documents are required. The cost of Dutch town hall documents varies, ranging from 300 to 500 euros, depending on the municipality. However, there are numerous cities in the Netherlands that offer this service free of charge. In some regions, including Amsterdam, free civil wedding or partnership ceremonies may be available at specific times, otherwise, you may be asked to pay a small fee. If you opt for a church wedding, expect to pay anywhere from 70 to 600 euros, depending on your denomination membership status.
The real expense of a wedding in the Netherlands, particularly in Amsterdam, comes from the venue and catering. Venue rental costs can range from 4,000 to 6,000 euros, while catering services will set you back anywhere from 1,500 to 2,500 euros, depending on the number of guests (for 30 to 40 people, this includes coffee, pastries, drinks, and dinner). If you're looking to cut costs, opt for a buffet-style meal, which is often more affordable than a specially curated menu. A slice of wedding cake will cost you 7 euros, while an additional reception will set you back approximately 20 euros per person.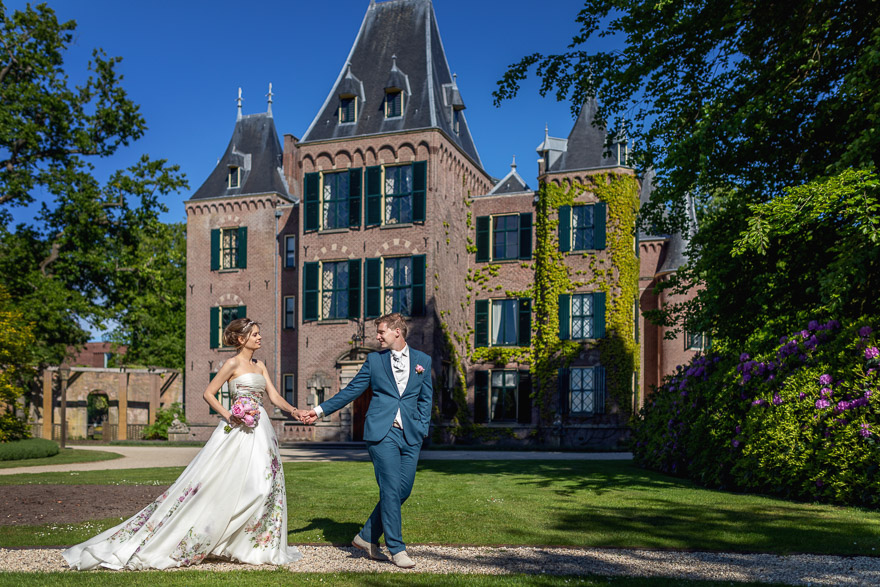 Photo: Weigert Images, you can view the whole series here.
The bride's gown, a symbol of timeless elegance and beauty, can range from 1,000 to 2,500 euros, but savvy brides can save by opting to rent their dress for a mere 300 to 500 euros for the day. The groom's attire, just as important, can set you back a few hundred euros, but smart grooms can save with a rental suit costing around 150 euros.
The wedding rings, a symbol of eternal love, cost anywhere from 500 to 2,000 euros in the Netherlands.
A bride's bouquet, a declaration of her love and grace, can range from 100 to 250 euros.
And, as the cherry on top, the flowers and decorations, which add the final touch of enchantment to the special day, can cost 400 to 500 euros.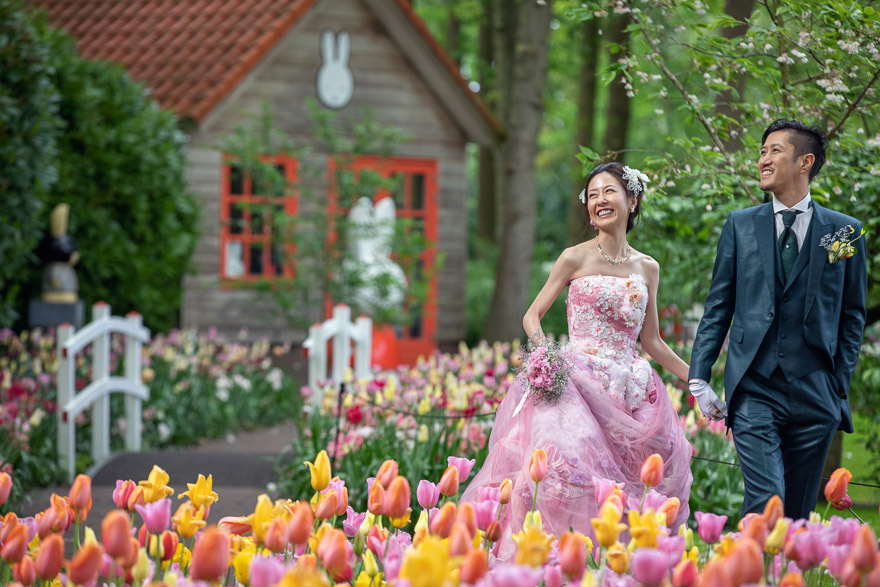 Photo: Weigert Images, you can view the whole series here.
Arriving in style on your wedding day is easy with a rental car, with costs averaging around 500 euros.
Hair and makeup services come with varying prices, with an average of 150-300 euros.
Hiring a wedding photographer in the Netherlands typically costs between 1,400-2,500 euros. Weigert Images offers wedding photography services in Amsterdam at competitive rates, be sure to check our portfolio and feel free to contact us. A modern wedding film, with one or two cameramen, can range from 1,500-2,500 euros, and we also offer wedding cinematography in the Netherlands.
For music and entertainment, you can hire a DJ starting at 600 euros, or opt for a live band which starts at 1,200 euros.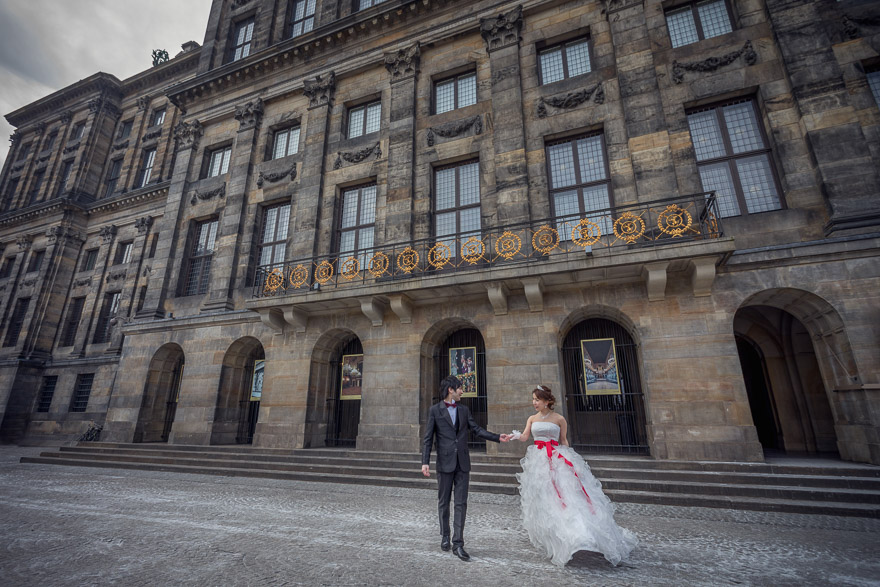 Photo: Weigert Images, you can view the whole series here.
When it comes to wedding invitations, you can expect to spend between 200-300 euros, though you can save some costs by searching for special deals or hand delivering the invitations to your guests. To show your appreciation to your guests, you may want to consider providing a thank you gift, which typically costs around 200 euros However, you can reduce this cost by getting creative and making something yourself or enlisting the help of a friend.
For a truly unforgettable experience, spend your wedding night in a luxurious hotel, which can cost approximately 300 euros. And of course, don't forget about the honeymoon – a trip that can often come with a hefty price tag, averaging around 3,200 euros.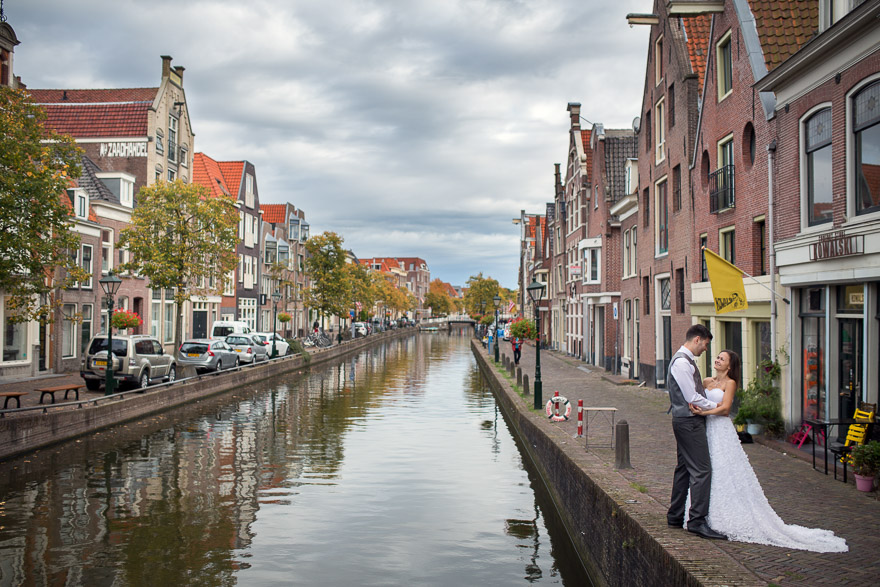 Photo: Weigert Images, you can view the whole series here.
Would you like more info on our wedding photography and wedding film services in the Netherlands or Amsterdam? Please, feel free to contact us.